Adventure Activities & Sports in Alicante
Family Fun Inspiration Mini Break
Javea is the birthplace of top tennis ace David Ferrer who has influenced many young players
The Alicante region's natural beauty spots from the Mediterranean to the mountains provide an adventure playground for a wide variety of sports and challenging activities.
The beaches are the main attraction for people living in and visiting Alicante. It's not difficult to see why as there are long stretches of golden sand and crystal-clear waters to tempt you.
The little coves and caves dotted along the Costa Blanca coastline are perfect for snorkelling, scuba diving or exploring by jetski. You will find a wide range of colourful Mediterranean fish, corals and interesting rock formations. Some of the best places for snorkelling or scuba diving are around Santa Pola, Javea or off the island of Tabarca.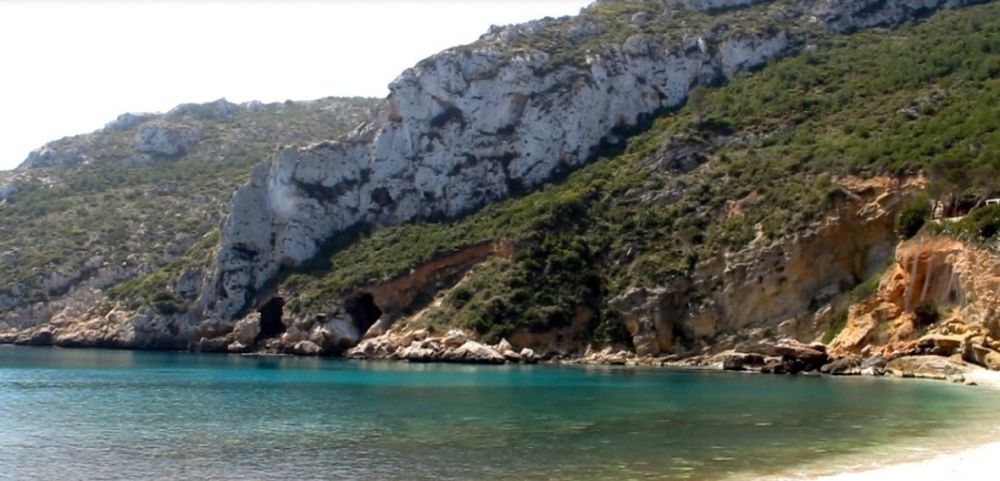 The gentle bays and shallow waters also provide a great playground for practising other water sports such as stand-up paddle or kayaking. Most resorts, including Denia, Benidorm, Altea, Alicante, Torrevieja and Santa Pola have clubs and licensed companies who can teach a range of water sports and where you can hire equipment. Santa Pola is also a great spot for practising wind-surfing or kite-surfing.
In Moraira, Tsunami Aventura offers exciting activities in the water including fly boards, kayaks, jet skis, banana boats and parasailing.

If you're more adventurous and love an adrenaline buzz, Paintball de Elite in Javea is the ideal place for you. Enjoy the thrill of the chase as you go to battle in the themed scenarios based on Call of Duty.
Javea is also the birthplace of top tennis ace David Ferrer and he has influenced many people to take up the sport. Most towns and some holiday resorts have tennis courts while others have tennis professionals so you can improve your game.
One way of trying new activities is to sign up for a short break. Feel Great Breaks, based in Denia, offer  five-day healthy holidays specialising in yoga combined with other activities such as stand-up paddle, snorkelling or learning Spanish.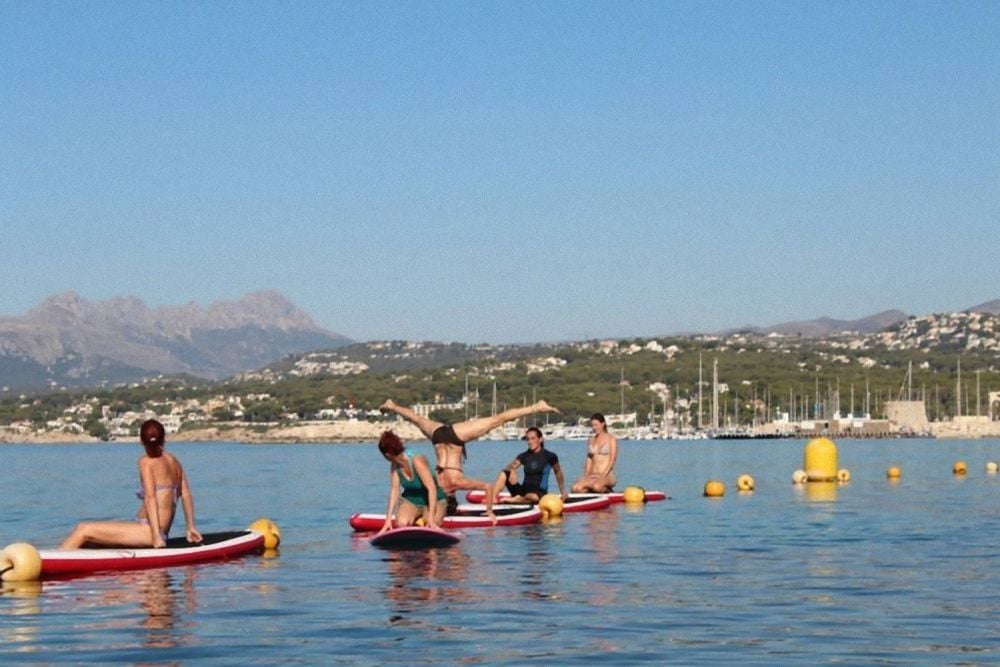 The Alicante region is also a great place to learn or improve your sailing skills. You can take part in competitions, including the annual Salt Race between Denia and Ibiza, which attracts hundreds of yachts. Or you can charter a boat to explore the dramatic coastline which ranges from flat beaches to impressive cliffs, such as the Cabo de San Antonio, or unique rock formations like the Ifach in Calpe.
If you can tear yourself away from the beach, there are plenty of sporting activities on offer, including golf, tennis, football, cycling, walking, climbing and horse-riding. Golf Hot Spots can book your golf holiday in Alicante for you. Take a look at their page for inspiration about where to stay and which golf course is right for you.

Torrevieja Sports City is a state-of-the-art centre with many sports including football, tennis, basketball, swimming and running tracks where you can have lessons or practise on your own. The city attracts a lot of European amateur and professional athletes, especially in the winter months when it is too cold to train in their home country. 
Throughout the winter and spring months, the Alicante roads are full of colourful Lycra-clad cyclists, including some professional groups, who enjoy the challenge of the winding mountain roads or the speed of the flat coastal roads. The Jalon region with its steep climbs, which are rewarded with fantastic, far-reaching views, is a favourite area for cycling.

The mountains are also great places for walkers, hikers or climbers. If the views are more important than the exhilaration of the climb, the Montgo, Ifach, Castell de Castells and Sierra de Bernia in the north Alicante region, are great places to visit. Further south, Sierra del Cid is a popular choice for walkers looking to combine a hike with tales of legendary heroes from hundreds of years ago.
Rock climbers find the mountains challenging too and the Alicante region has been described as one of the best places to practise this sport, thanks to the range of mountains and great weather.
So why not release your adventurous spirit in Alicante?