Torrevieja
Torrevieja combines an interesting past with an entertaining present. It is one of the fastest-growing resorts in the south Alicante region and its population has more than doubled in the past 20 years. Torrevieja means 'old tower' and the town dates from the early 18th century when it was a fishing village built around a watchtower. Nowadays hundreds of yachts and luxury boats make their way to Torrevieja harbour along with the fishing boats. Several sightseeing boats will take sightseers on a cruise around the coastline or over to Tabarca island.
Torrevieja is surrounded by two salt lakes, which produce around 700,000 tons of salt each year which is exported around the world.  One lake is pink and the other is green, They are home to 100 species of birds and animals such as flamingoes, osprey, terns, gulls, toads, snakes, rabbits, hares, hedgehogs, weasels and foxes. This is one of several picturesque walks around Torrevieja and is particularly stunning at sunrise and sunset.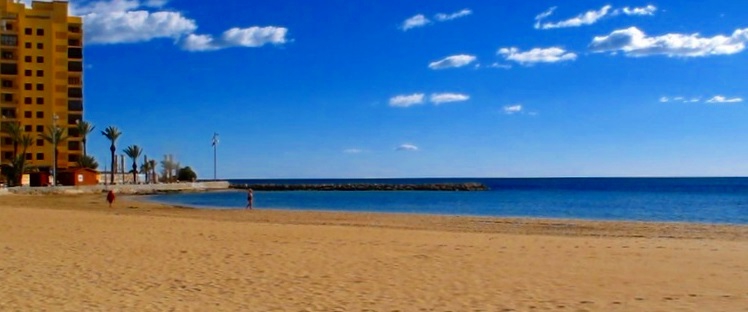 You can also take a stroll along the coast as Torrevieja has 20 kilometres of coastline with several large beaches along with smaller, more intimate coves. 
When looking for a holiday resort – location, location, location is the key. Torrevieja ticks all the right boxes as it is about 70 kilometres from Alicante airport and less than 40 kilometres from Murcia Airport. The AP7 motorway is nearby. It is also handy for visiting the main cities of Elche, Murcia and Cartagena. 
Families love Torrevieja for its child-friendly beaches and restaurants, entertainment, nightlife and attractions. Older residents are lured by its temperate climate, beautiful views and plenty of things to do.
Shoppers will not miss out either as Torrevieja has hundreds of shops of all shapes and sizes as well as a large street market every Friday on Avenida de Delfina Viudes with space for around 700 stalls.
Whatever makes your holiday tick, Torrevieja will come up trumps!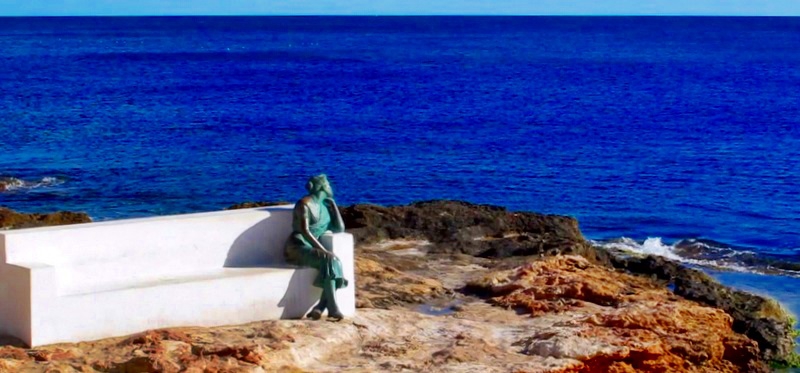 INTERESTING PLACES
Juan Aparicio Seaside Promenade
The promenade provides an ideal starting point to find your bearings in Torrevieja. It is a work of art in itself and has been completely revamped to be a safe, pedestrianised area. The transformation was the work of Barcelona architect Carmen Pinos, who is also responsible for designing the Torreblanca park in the town.
The promenade is lined with palm trees to make it a picturesque place for a stroll by day or by night. Many bars, cafes and restaurants have set up here so you can pick your spot and dine while enjoying a fine view of the harbour and bay. It is also home to a daily arts and crafts market where you can pick up leather goods, jewellery, clothes and other souvenirs to remind you of your stay.
Levante Breakwater Dyke
This is another lovely waterfront walk. The breakwater has been turned into a wooden esplanade more than 1,600 metres long and leads to the lighthouse. The views are stunning with the sparkling blue Mediterranean on one side and the harbour on the other.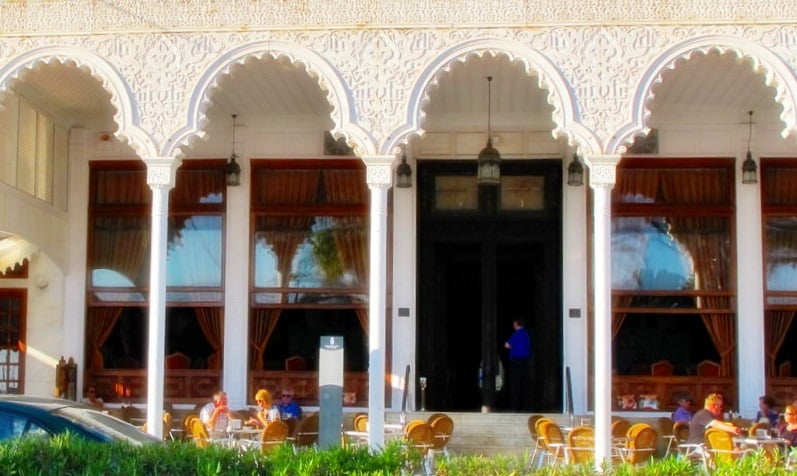 Cultural Society Casino
This is a pretty building with archways to the front through which is an outdoor cafe. Torrevieja is home – temporary or permanent – to people from more than 120 countries and is as multicultural as much larger cities. The cultural society is an example of the integration of the many varied nationalities. It has a library, exhibition halls, meeting rooms and games rooms. The terrace offers views across the harbour.
Salt Stores (Eras de la Sal)
This storehouse was used for exporting salt from 1777 until 1958 and is considered to be a good example of 18th century industrial architecture. It has been renovated as a lasting tribute to the toil of generations of Torrevieja's families.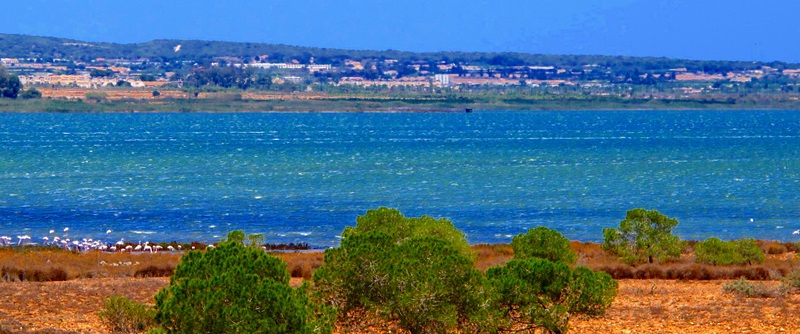 Sea and Salt Museum
Torrevieja started life as a fishing village and went on to become one of the most prolific salt mining areas in the world. The salt lakes produce more than 0.5 million tons every year and are the second most important salt works in the world. The fascinating tale of Torrevieja's tradition with the sea is told in this museum. Its fishing fleet, links with the Spanish Navy, sail-making, boatbuilding and the all-important salt trade are revealed. Don't miss the unique model boats encrusted in salt, which is a craft unique to Torrevieja.
Torrevieja Submarine
Visitors can enjoy a unique experience of life inside a submarine. The S-61 Delfin submarine is a popular attraction where people can go inside the sub and imagine what life was like for the crew in these cramped conditions while under water. It is the first Spanish military vessel to become a floating museum and is based in Torrevieja harbour.
Friday Market
Hundreds of stalls attract thousands of bargain hunters to the str eets of Torrevieja every Friday. From 08.00hrs until about 13.00 the streets around Salinero Calle, just off the Avenida de las Cortes Valencianas, are packed with people looking for cut-price clothes, shoes, leather bags, jackets and bargains galore. There can be up to 1,200 stallholders so be sure to leave plenty of time to wander through this bustling market.
Shops
Every main street has boutiques, family-run shops or high-street names to tempt you to part with your money. Torrevieja also has a good selection of supermarkets for food, wine, beer and toiletries.
A good place to head for a little shopping therapy is the Centro Comercial Habaneras with about 70 stores under one roof. You can buy clothes, shoes, children's toys, perfumes, beauty products, furniture, computers, cameras and jewellery. Brands include H&M, Mango, Pull and Bear, and Jack Jones. The centre also has several bars and restaurants.
Local Tips
Torrevieja has some amazing fiestas including a massive beach party for San Juan, held on June 23, the feast of the Immaculate Conception in December with a parade of giants and big heads, and the sea shanty singing competition.
Torrevieja holds one of the biggest open markets in Spain with hundreds of stalls lining the streets each Friday.
Head for the salinas at sunset or sunrise for some amazing scenes - one lake is a gorgeous shade of pink.
Playa del Cura is a favourite place for an evening stroll or cool beer in a bar.
Torrevieja has an interesting submarine museum so you can find out just how cramped these vessels are.