Tabarca Island
From Alicante port and Santa Pola resort, you can take a one-hour boat ride to the nearby Tabarca island for an interesting daytrip. It is a popular spot for snorkelling and swimming because of its clear waters.
It is the only inhabited island in the Valencia region and is just 1,800 metres long by 400 metres at its widest point. The crystal-clear water around the island has been declared a Mediterranean Marine Reserve and is protected, although water sports are still allowed.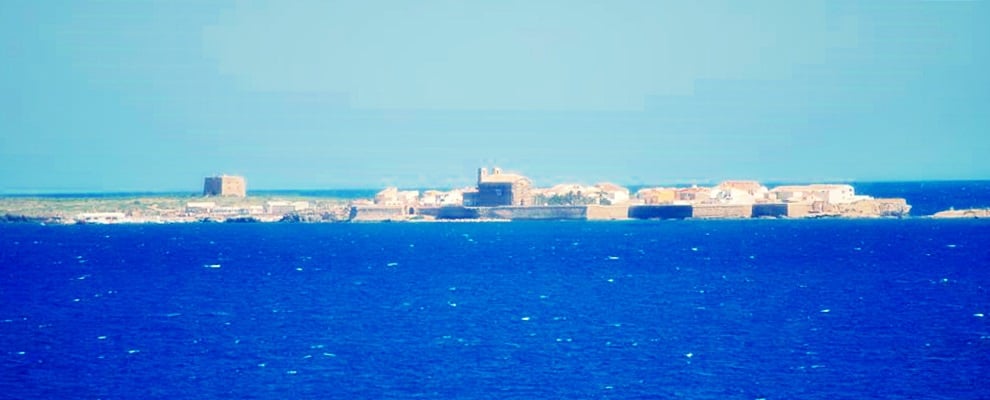 There is an abundance of flora and fauna to see, which is why divers and snorkellers find it such an attractive place to visit. They may also spot sea urchins, starfish, shellfish and sponges. If you fancy renting equipment or joining a guided tour for paddle surf, kayaking and snorkelling around Tabarca, get in touch with PALAIGUA, who can also some discount packs that include the boat ticket from Santa Pola.
There are many coves and beaches to explore with a lovely fishing port lined with restaurants offering a picturesque setting for a meal. The local caldero – a stew of fish and rice – is very popular. There are a couple of hotels on Tabarca, including a boutique hotel, if you fancy a longer stay.
It can get crowded in the summer with as many as 3,000 visitors coming ashore every day.It has a lovely little port with many luxury yachts and motorboats mooring here. Apart from boats, there is very little traffic and it makes a lovely oasis from some of the more bustling resorts and cities on the mainland. Writers and painters have found plenty of inspiration in this quiet corner of the Costa Blanca.
You can get a boat to Tabarca from Alicante marina, Santa Pola, and Torrevieja. It takes between an hour and 90 minutes. So sit back and enjoy the ride!
Local Tips
Go snorkelling as the water is really clear
Fabulous boat ride too.The shortest trip is from Santa Pola at about 25 minutes
Spring and autumn are the best times to go as it's cooler and not so crowded.