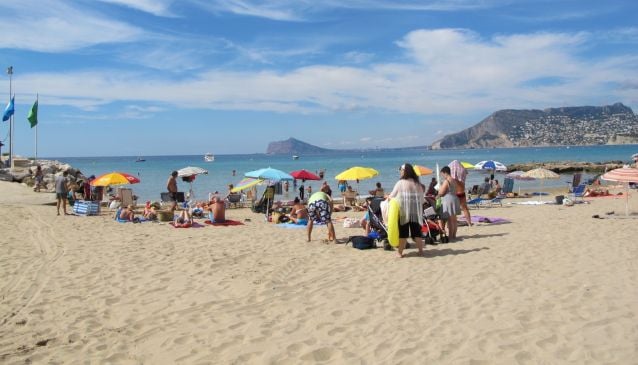 Guide to Moving to Spain
Editorial
Take the strain out of dealing with Spanish paperwork by putting it into the hands of a professional
Many people choose to move to Spain for a number of reasons. As well as being a great place to enjoy your retirement, it's also a fabulous place to bring up children. The climate, culture, cuisine and property prices attract thousands of expats each year. Some will make a permanent move to Spain while others enjoy having a holiday home here.
You will need to register with the authorities in Spain and open a bank account but there are companies whose professionals can help you.
Getting your ID card
The first thing you need to do is get a NIE number, which is an ID number. You need this for many transactions such as buying a house, opening a bank account, starting a business, working in Spain or even to buy many household items.
Each region varies slightly about how to obtain your NIE from the police station or a separate foreigners' office. You will need your passport. You may also need to show that you have healthcare cover and sufficient funds to support yourself – either €6,000 euros in the bank or €600 a month income.
Register at the town hall
You will also need to register on the padron at your local town hall, which is similar to getting on to the electoral roll in the UK. This is good news for your local government too as they receive funds depending on how many people are on the register.
Ask at the town hall about what certificates and photocopies you need.
If you are unsure about the procedures, Sharron Godfrey Business Services can help to sort out your NIE, SIP medical card, claim a pension in Spain, or deal with utility services such as SUMA, Iberdrola or telecoms companies.
Open a bank account
You will also need to open a bank account. You will need your passport, NIE and a utility bill that proves your address. There are resident and non-resident accounts so make sure you pick the right one. Many banks will speak English, so opening an account should be straightforward.
If you have retired you will need to tell the pensions' office in your home country that you have moved. They can transfer your pension directly into your Spanish bank account.
What medical cover is right for you?
You will also need to get medical cover. Retirees and people working in Spain can get access to the public health system. Early retirees will need to provide their own cover, generally through medical insurance. Some people who are entitled to public health care also take out private medical insurance as extra cover. ASSSA is a company with more than 80 years of experience offering quality health insurance in Spain especially designed for expats.
Best place to change currencies
If you regularly exchange large sums of money from savings accounts or have a large one-off transaction, it is worth getting in touch with a specialist Foreign Exchange company which offers better rates than the banks.
Smart Currency Exchange can help you get the best deals. Head over to their business profile for further information, FREE guides and get a FREE quote.
Taxing times
Whether or not you are a tax resident in Spain, you will still need to fill in annual tax returns. If you are a tax resident this includes declaring any assets of more than €50,000 anywhere in the world. If you are a freelance worker in Spain, you also need to submit quarterly tax returns.
It is often easier and simpler to employ a professional to do this paperwork for you. Get it wrong or submit it late and it could cost you dearly.
Buying property in Spain
The time is definitely right to buy property in Spain as prices have fallen dramatically in the past few years. Use a well-established real estate agency or property finder who will help you every step of the way, including after-sales service, such as Girasol Homes, who also have a Design & Build service to help you build your own home in Spain.
In the south Alicante region, including the popular resorts in and around Torrevieja, OP Group Spain's professionals can give expert advice on buying, selling or renting property.
Click here to pick up your FREE guide to buying property in Spain.

You may find it better to instruct a solicitor to look over the contracts to make sure everything is legal in Spain. Your solicitor can also help with tax returns, making a will, starting a business, recovering debts or making a complaint, among other specialities.
Using professional services will help you be legal in Spain and take the headache out of dealing with the paperwork in Spain.
Written by:
Sarah Farrell
PUBLISHED: Aug 30th 2017