Where To Eat In Denia - Els Magazinos
Arts & Culture Food & Drink
Denia Creative City Of Gastronomy, has an exciting new place to eat
Our Top Experiences and Tours in Alicante:
If youʻre booking your trip to Alicante last minute, we have you covered. Below are some of the top tours and experiences!

Food, beer, wine, cocktails, views, history, culture and art. Els Magazinos in Denia ticks all of those boxes. And then some! There is a new upmarket and oh-so cool place to eat in Denia. But at regular prices!

Denia, Creative City Of Gastronomy, is taking its status very seriously. Els Magazinos celebrates the very finest that the Costa Blanca town of Denia has to offer while paying homage to its very rich history. Where can you go to find finer views of Denia castle while sampling amazing food from the region?

Els Magazinos is an artisanal gastronomy market in Denia in the historic and beautiful Baix de la Mar barrio. With around 20 gastronomy and artisanal stores, plus views and history to discover, you'll keep finding great reasons to come back for more.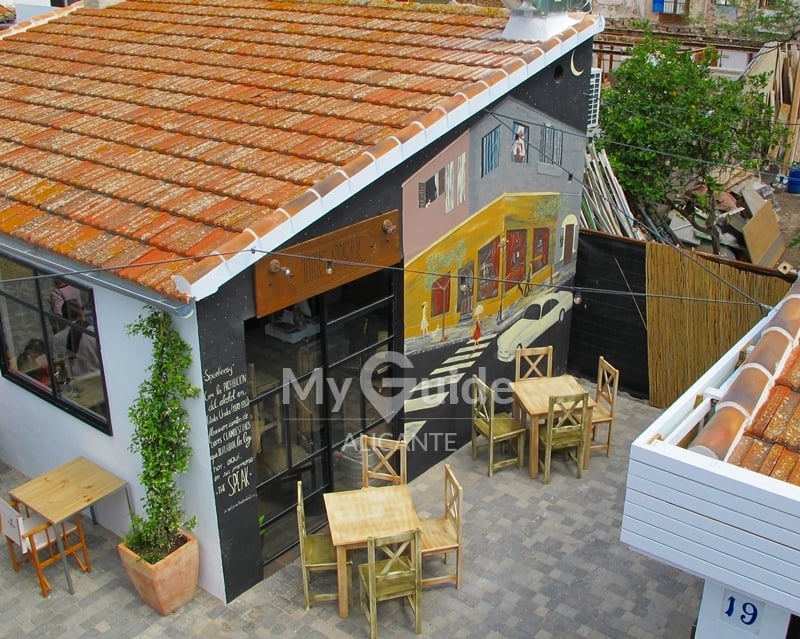 The best restaurants in Denia pride themselves on the quality of their local produce. Now they have serious competition. Els Magazinos is a trendy new place to eat in Denia with plenty of choices to please even the pickiest eater. This is food heaven packed into 3,000m2 of open space where you can discover little pockets of Denia's history while you eat.
What to eat in Denia's Els Magazinos
The best bodegas, craft beers and food await you in Denia's El Magazinos. Fresh oysters with Champagne, more-ish montaditos, ice-creams, waffles, freshly-baked bread, meat, fruit, juice, wines from the best local bodegas, fresh pasta, Denia cuisine, and gastronomy from around the world - Lebanese, Thai, Mexican, Japanese, Italian. Food lovers will never be able to get enough of this delicious addition to the best places to eat in Denia. The best dishes of the Marina Alta are celebrated here too. Along with the most amazing cocktails.
Where to find Denia's gastronomy market
The Baix la Mar neighborhood, at the foot of Dénia castle, is a labyrinth of cobbled streets lined with historic, colourful fishermen's houses. Head up to the terraces of Els Magazinos for fantastic views over Denia Castle. In this particular space, the noblemen once stabled their horses. Later the Guild of Toy Manufacturers, licensed to make toys for Denia, would be installed here.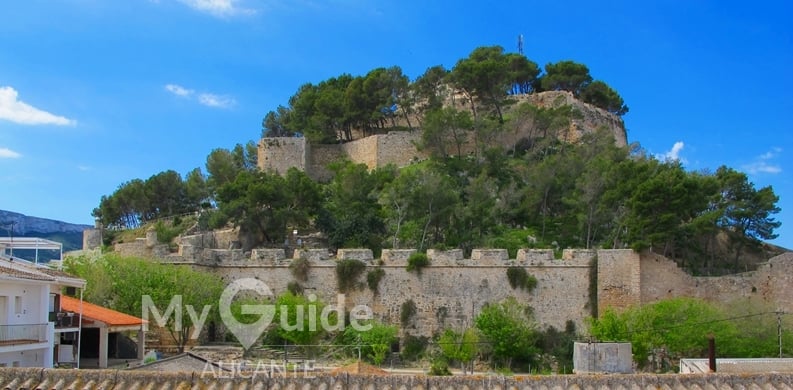 From the 16th century to today, this historic Denia neighbourhood has been home to the fishermen, the local toy industry, and now Els Magazinos is perpetuating its legacy as an important centre of local life.
How did Els Magazino's come about?
It's all thanks to a wonderfully romantic idea of Denia restaurateur Federico Cervera and his family. For four generations, the Cervera family has been heavily involved in Denia's food scene and runs seven of Denia's best restaurants. Now, the family will be running a new restaurant, Les Cuinetes, in Denia's Els Magazinos, in part of the old toy factory. It is named Les Cuinetes because a series of toy kitchens were found here, some of which now decorate the restaurant as a lovely tribute to the important part the toy industry played in Denia's history.

YOU MIGHT LIKE TO READ:
Other restaurants on the Costa Blanca
What to see and do in Denia
Where to try the best paellas on the Costa Blanca
The best craft beers and wines on the Costa Blanca
Els Magazinos, Carrer del Pont, Denia (behind Hotel El Raset)
Open every day from 09.00