Crime Thriller Film Made On The Costa Blanca
Adventure Arts & Culture Interviews
State Of Prey film set in Torrevieja
Everyone loves a bit of movie magic. Remember that thrill when you see the film cameras roll into town? You have to run along to see what's happening. See if you can spot any film stars. It's also very exciting to have a night out at the cinema and recognise the places where the films have been shot. That's why the fact that a new film being made on the Costa Blanca is creating such a buzz.
It's wonderful to see somewhere in a movie and say "I've been there," or, even better, "I live there, it's my home". It's also very exciting to spot familiar faces on the big screen, such as your neighbours or local barman. This film set in Torrevieja allows you to do just that. Plus, it has an amazing plot by award-winning film director and producer Normann Bjorvand.
State of Prey is a Spanish-Scandinavian crime thriller about an MI6 agent who is sent to Costa Blanca, Spain, to investigate a connection between the local mafia and the Beijing underworld.
State Of Prey film set in Torrevieja
Asked why this film's made on the Costa Blanca, Normann said: "We chose this area because the landscape is amazing. It's got a lot of different types of landscapes in a very small radius. So we did some location scouting and decided to film along the coast and Callosa de Segura, a mountain near here. We filmed up near Benidorm, Elche, and Santa Pola, as well as in and around Torrevieja as well.
"What's actually great abut Spain is there are so many great cinematic spaces. That's why Hollywood makes so many movies here. Netflix is in Madrid."
Indeed, Madrid is the European capital of Netflix after the company opened its first major production centre at Tres Cantos. Already around 25,000 people are already working on different Netflix projects in Spain.
Normann said it's easy to shoot films in Spain. Maybe it's their passion for the arts and for the cinema that make the Spanish so accommodating.
How did he find out that the Costa Blanca was perfect for filming State Of Prey?
Normann was talking to his friend and actor, Magne Osnes Haugen, who is based in Ciudad Quesada, about how he was looking for a location which had both sea and mountain locations nearby and with as much natural light as possible. Shooting the movie in the Costa Blanca made perfect sense. We've the mountains, beaches, Mediterranean, skyscrapers and good weather all-year round. It, therefore, made sense to move the production team to the Costa Blanca. And that's how this beautiful part of Spain provided the perfect backdrop for the new thriller State Of Prey.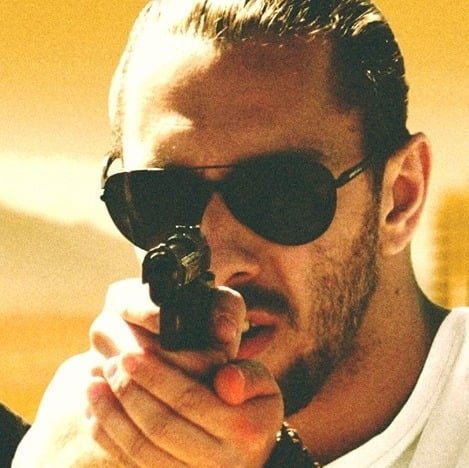 This film set in Torrevieja is a cosmopolitan affair with British, Spanish and Scandinavian actors and filmed in Sweden and Spain. Much of the filming has taken place on the Costa Blanca, thanks to its beautiful marriage of mountains and the Mediterranean as well as many hours of sunshine every day.
Other films made on the Costa Blanca
State Of Prey is following in the footsteps of other films made on the Costa Blanca. Among the crew and cast are people involved in the recent production of The Cucaracha Club, a film set in Torrevieja. Billie Anthony Gaddess, who lives in Torrevieja, wrote The Cucaracha Club which centres around George (played by Billie), a retired spy who is living out his days in a drunken haze in Spain. He is forced back into action when an ambassador's children are kidnapped and held to ransom.
Billie believed the movie would help put Torrevieja on the map as a major tourist destination and film location, which would boost employment.
"Torrevieja has yet to be discovered," he said at the time. "It's like the land that time forgot. Some of the streets around here look like Los Angeles."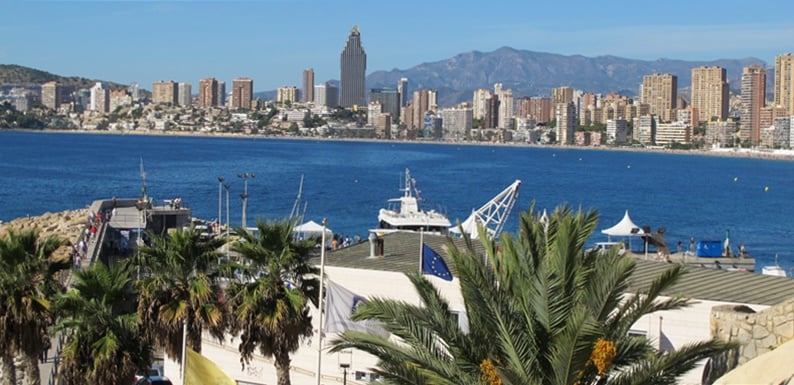 Films made on the Costa Blanca boost tourism
TV series and films made on the Costa Blanca are a major boost for tourism. The hit comedy series Benidorm has persuaded many fans to come to the famous Costa Blanca resort, stay in Sol Pelicanos hotel where a lot of the filming took place, and ride around on mobility scooters, just like Madge in the series.
Many spaghetti westerns were filmed in Almeria but much of the beauty of Spain has provided a spectacular backdrop in Hollywood movies. Hundreds of films have been shot here including Assassin's Creed, It's All Gone Pete Tong, Indiana Jones and the Last Crusade, Conan the Barbarian, The Three Musketeers, East Of Java, The Cold Light Of Day, Zorro, and Duck Soup.
Now State Of Prey is the latest to join the long list of films made on the Costa Blanca. Normann Bjorvand is hoping that the premiere of the film State of Prey can take place in Alicante.
State Of Prey cast includes Clive Gray, Yvonne Haughton, David Haughton, Oyvind Snyen, Alfredo Belda, David Bakeurio, Magne Osnes, David Blader, Daniel Toscan Love Jarl, Alan Adler, Fele Pastor, Lee Fox, and Rai Woods,
Join the State Of Prey Facebook page to keep up-to-date with movie news or sponsorship opportunities.
State Of Prey photos courtesy of the State of Prey Facebook page - Many thanks.