Van Gogh Alive Art Exhibition in Alicante
Arts & Culture Family Fun Inspiration
Experience Van Gogh Alive in Alicante
Our Top Experiences and Tours in Alicante:
If youʻre booking your trip to Alicante last minute, we have you covered. Below are some of the top tours and experiences!

Many people can get lost in the art in an art gallery. But for others, it is a sterile world of canvases on blank walls.
 
Now, there is a whole new and exciting way to get to know art. This is art with bells on. The Van Gogh Alive Alicante exhibition is the 21st century way to appreciate art.
 
Take Van Gogh's masterpieces. Blow them up on to giant screens. Add music, lights and action. This is how to appreciate art!
 
Van Gogh Alive - The Experience - takes the masterpieces of Vincent Van Gogh and gives viewers a multisensory experience. Organised by Nomad Art and Grande Exhibitions, the Van Gogh Alive exhibition invites visitors to explore art from a new and surprising point of view.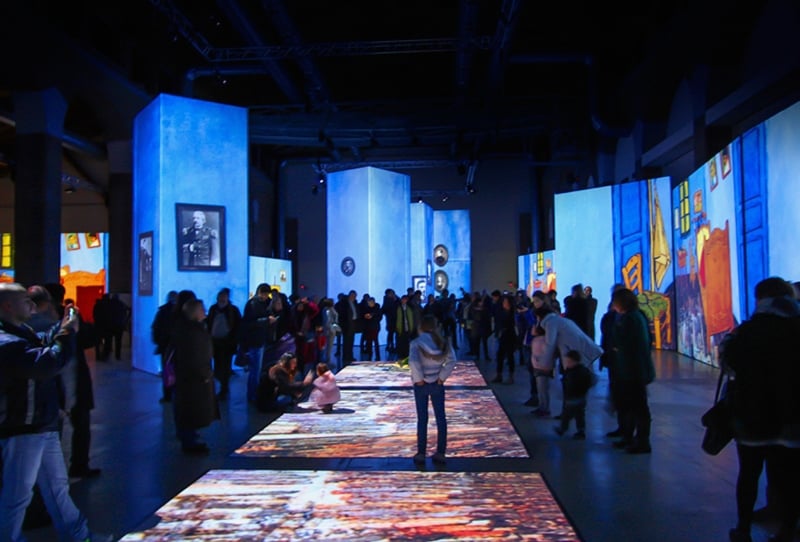 Visitors are surrounded by a powerful and vibrant symphony of lights, colours and sounds that invite you to immerse yourself in an unforgettable trip. Thanks to the innovative SENSORY4 technology, the works of Van Gogh are cast as videos on the walls, columns and even the floors, in an intense mix of sensations.
 
Visitors are given a time slot to enter the rooms, take a seat and wait for the action to begin. During the 45-minute performance, they will see more than 3,000 images on the huge screens, walls, and floor. It gives you a chance to see the intricate details of Van Gogh's masterpieces like never before.
 
And, because it's so entertaining and engaging, it's suitable for all ages too.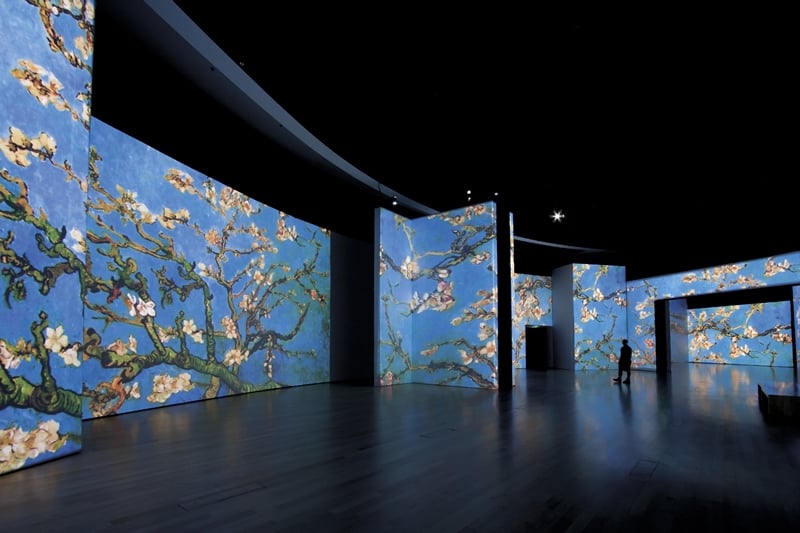 We found it a great way to learn more about art and art history. Before entering the rooms, there are paintings and a biography of Van Gogh as well as a small shop selling marvellous souvenirs.
 
Try to get near the front of the queue if you want a proper seat and don't want to sit on the floor though. The classical music and sound effects keep you engaged as you see magnificent masterpieces like The Starry Night, Van Gogh's Sunflowers, Almond Blossom and self-portrait in superb detail.

Visually it's stunning with huge canvases and music to match the mood of Van Gogh's masterpieces. It really is a sensation for the eyes and ears. My eyes kept darting from one giant screen to another as I wanted to take in everything. And didn't want to miss a thing.
 
Van Gogh Alive in Alicante shows that art does not have to be stuffy or elitist. Everyone can enjoy and understand art through exhibitions like Van Gogh Alive.
 
"It's about living art in an amazing and unexpected way. You are not seeing the painting, the painting is absorbing you, it surrounds you, it is everywhere," explained Elena Goroskova, director of Van Gogh Alive in Spain.
 
Come and see for yourself. You can visit Van Gogh Alive in Alicante until Sunday December 16 at La Lonja de Alicante.

More information about the event can be found here

BOOK YOUR HOTEL IN ALICANTE HERE

Find out more about Alicante