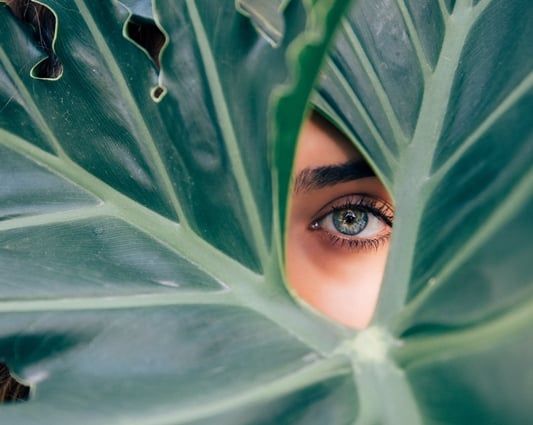 Tropic skincare products smell good enough to eat
Editorial
Cruelty-Free, Vegan Skincare, Tropic Is Kind To The Planet And Kind To You
Cranberry, strawberry, blueberry, blackcurrant and raspberry seed oils; aloe vera; sweet orange and grapefruit; rosehip oil... This reads like a very hip and healthy shopping list. But these are just a few of the heavenly natural ingredients you'll be feeding your face and skin when you use Tropic beauty products.
Tropic founder Susie Ma, from Cairns, Australia, but now living in Surrey, England, and her team of beauty chefs freshly make Tropic skincare products in her Surrey beauty kitchen. It's beauty with a conscience as the products are all natural, cruelty-free, sustainably-sourced and vegan.
At a Tropic demonstration on the Costa Blanca, everyone was enthusiastically taking in the tropical scents of exotic fruits and plants as they tested the Tropic skincare range for women and men. We were all taking wild guesses at which gorgeous ingredients were being used. They smelt so delicious!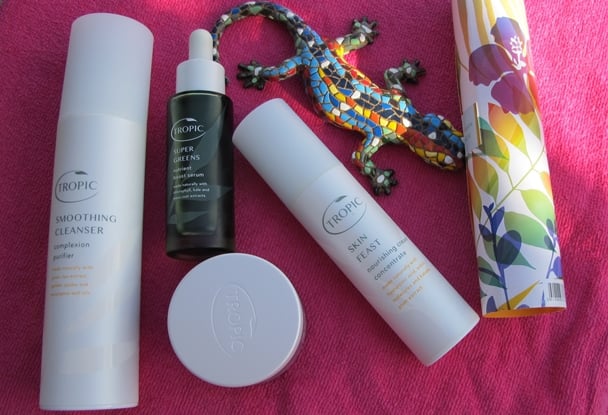 So where did Susie Ma find inspiration for Tropic? Where does she find all these wonderful natural ingredients?
"My passion for creating skincare recipes that feed the skin stems from my childhood in Cairns, Tropical North Queensland, Australia," writes Susie on her Tropic skincare website.
Susie's grandmother was a medicinal chemist and toxicologist who taught her that skin needs feeding with natural, nourishing and healthy ingredients.
Growing up in Tropical North Queensland, Susie was surrounded by wonderful natural ingredients such as aloe vera plants and exotic fruit trees. Her environment has had a massive impact on the Tropic products created in her Surrey beauty kitchen. Not only do the Tropic skincare products smell amazing, but they are also wonderfully kind to your skin too.
"It takes just 26 seconds for what you put on your skin to enter your bloodstream," explained Tropic ambassador Lizzie Clayton. That's fast! And when you realise the beauty industry at large has 85,000 chemicals at its disposal, some of which may be carcinogenic or hormone disrupters, it's a real eye-opener too.
We're all consciously thinking about the food we eat. How it is sourced. What it contains. We need to be just as conscious about what we feed our skin.
Tropic uses plants and fruits which grow in tropical climates, like North Queensland, which soak up an enormous amount of sunshine to help them to flourish. These sunshine plants are extremely nutritious and beneficial for the skin.
The ingredients in Tropic have been sustainably sourced from Australia, Polynesia and the Amazon rainforest, among other exotic locations, and are positively bursting with powerful botanical actives. One of the most powerful products is the popular Tropic Super Greens Nutrient Boost Oil. It's made naturally with Vitamin C, tamanu, kale and broccoli seed oils. This vivid green serum helps fight the effects of everyday pollution on the skin. The luxurious oil is effective at reducing redness and calming irritated or sensitive skin. Tamanu, for example, is fabulous for a wide range of natural skin treatments including acne, age spots, skin rashes, and dermatitis as well as being anti-ageing.
The luscious, creamy Tropic Body Love Firming Buttercream contains nourishing cocoa butter to hydrate the skin, pink peppercorn to firm and tone skin and sea kelp, which is rich in skin-nourishing nutrients and helps to draw out skin toxins.
Tropic is even being backed by Lord Sugar. Susie appeared in the seventh edition of The Apprentice and, although she didn't win, Lord Sugar was impressed enough to become a 50/50 partner in Tropic. Since then, Tropic skincare sells more than 100 products, has received around 100 beauty and business awards, and has more than 8,000 ambassadors.
Invest in yourself and your skin by trying Tropic skincare products for women and men. Contact Tropic ambassador Lizzie Clayton for more information.
Lizzie Clayton can be contacted at email:
liz@ngo.org.uk
, phone 0034 684 451 076, Facebook page
https://www.facebook.com/tropicbyLizzieClayton/
Written by:
Sarah Farrell
PUBLISHED: Dec 13th 2019