Tabletop Wargaming in Spain
Arts & Culture Family Fun
Where to play tabletop wargames in the Alicante region
Our Top Experiences and Tours in Alicante:
If youʻre booking your trip to Alicante last minute, we have you covered. Below are some of the top tours and experiences! How is the wargaming scene in Spain? Is it popular or becoming more popular?

The wargaming scene in Spain is very healthy with multiple clubs all around. I personally know of 3 wargaming clubs in Alicante, 1 in Murcia, 1 in Elche & 1 in Alcoy and that's just the local area. There have always been hobby shops catering to the wargaming crowd but the spread of a chain of stores, called Goblin Trader, to Alicante demonstrates how the tabletop wargames hobby is going from strength to strength. With the internet providing a communication backbone along with new technologies such as 3D printing and crowdsourcing facilities such as KickStarter there has never been such a wide variety of high-quality products available to wargamers or ways to get a game

How easy is it to get into tabletop wargaming? Can anyone start? What do you need to get started?

It is very easy to get into tabletop wargaming - it's the getting out that's hard! :) To someone thinking about getting into the hobby then they need nothing. Most wargamers have multiple armies for any and all of the games they play and are always willing to make them available for people to try out. Like most hobbies, when you look at first starting it can seem somewhat overwhelming and possibly daunting. My advice would be to focus on a type or period, e.g Historical Vikings, then talk to people already in the hobby and they will be more than happy to provide a warm welcome and words of advice.

Once you decide to dive in you typically need:
The appropriate rule book
Some dice
A tape measure
An army - this can be between 6 miniatures up to 80 or more depending on the game.
Some paints and a brush or two to paint the army. If you don't like painting, or for some reason you can't paint (I'm thinking arthritis or muscle/motor control issue) there are people you can pay to paint your army.
An opponent!
The hobby is open to everyone with a positive friendly attitude. Whilst winning is nice some of the best tabletop wargames I have had were incredibly close wins/loses.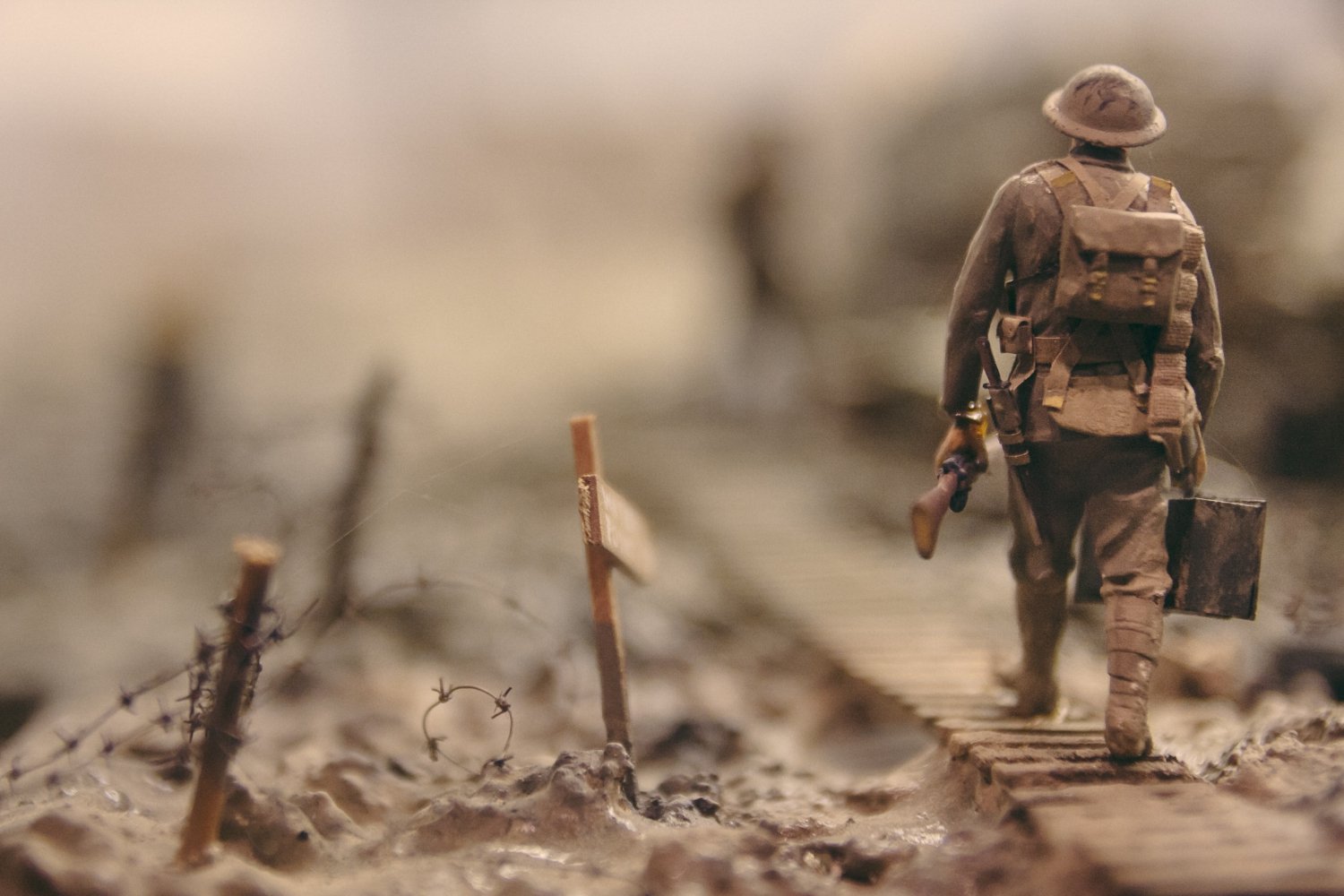 Does playing tabletop wargames develop other interests or hobbies? You mentioned about researching history or finding out more about historic events from the historical war games.
As a hobby, it has many aspects. Whether the theme of the game is historical, Sci-Fi or fantasy there is usually a whole background you can research and explore - Which regiments were present at the Battle of Waterloo, what resources did the Rebel Alliance have on Endor and what did the Ork battle standards look like at the Battle of 5 Armies? Then there is the strategic planning; most games have a list building aspect where you have a list of options, each with a point value and restrictions on the minimum and maximum amounts of each you can take. For example, did you buy lots of anti-tank capability only to find your opponent didn't bring any tanks? Hmm back to the drawing board!
I have already mentioned the painting aspects but for some people it becomes their main focus whilst others develop a passion for building and painting the scenery and tables that are used for each game. Then we have the tactical thinking that is required as your opponent surprises you mid-game or Lady Luck decides not to play the odds tonight. Can you adapt and overcome?
Finally, we have the social aspect, interacting with your opponent during the game, amicably resolving any rule disputes and at the end can you win or lose with grace?
Is there a wargaming league in Spain? Can wargaming tournaments take you all over the world?
There does not tend to be a countrywide league but there are tournaments for the different game systems all over Spain and the rest of the world. At the moment, for example, there is a series of 15 tournaments being played across Spain with the top 3 from each tournament gaining entry to a Grand Final Tournament in Madrid later in the year for the chance to be crowned Spanish National Bolt Action Champion. Alicante's tournament was held at the Ultimate Fortress hobby shop in Alicante. It consists of 3 games, each 2:30hrs long, over the course of one day.
There are also conventions such as Adepticon in Chicago in March which is 4 days of wargaming including a multitude of tournaments and Salute in London in April which is a 1-day wargaming shopping extravaganza.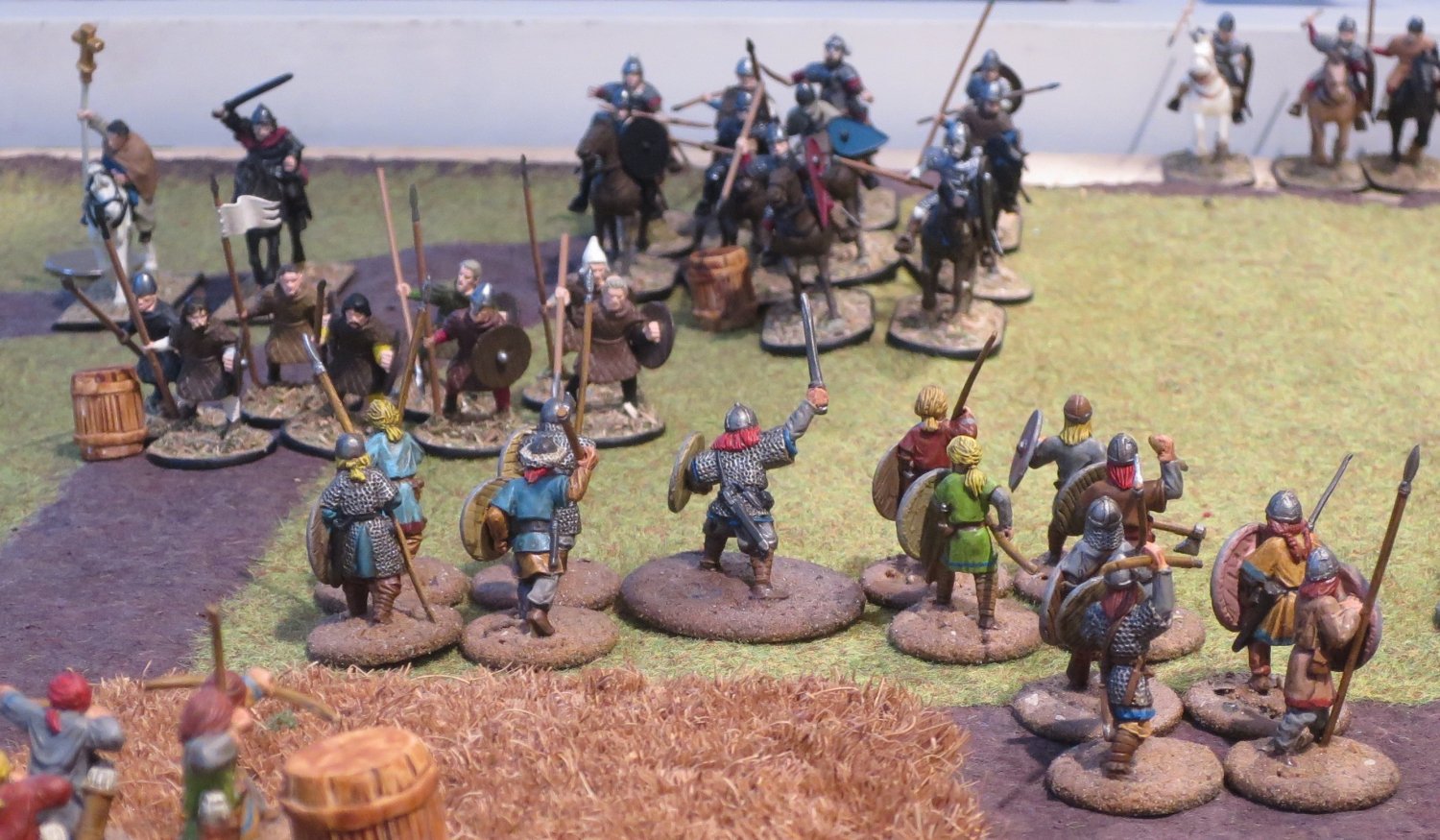 How did you get to be in the Spain wargaming team?
In early May there is a Bolt Action World Team Championship being held in Poznan, Poland. Bolt Action is a WWII game and was the one we were playing on Sunday. This tournament was announced last year and the Spanish players decided to field a team. They held 3 tournaments in Granada and anyone who was interested was invited to attend. I attended 2 of the events and played well enough to be invited to join the team. Each player has to pay their own way to Poznan and pay for their own food and accommodation so we are definitely in it for the glory and not the money :)
All wargaming tournaments have an entry fee, it tends to be in the 10 - 20 Euro range, and there are typically prizes for everyone and awards for 1st, 2nd, 3rd and Best Painted army. Unlike video games, there is not an option to go professional as the top prizes are typically a box of toy soldiers (so you can start yet another army).
Do you need to join a wargaming club or can anyone join in? If I was on holiday in the Alicante region, can I play tabletop wargames?
Whilst you do not have to be in a club it certainly helps to spread the cost of building up a selection of terrain and you can always borrow a club mate's army to try it out before deciding to get into another rule set. If anyone is visiting the region, for holiday or business, they are welcome to get in touch and arrange a game. They could either bring their own army or borrow one from us. I have done this very thing on business trips around Spain, UK, US and Canada!
Is playing tabletop wargames a sociable pastime?
Whilst aspects of the hobby are relatively solitary in nature, for instance, it is not unheard of for people to form painting groups I wouldn't say it is the norm, there are many aspects that are very social. Ranging from online discussions of what options to buy for your latest army to rolling dice with the person on the other side of the gaming table. One of the great aspects of the hobby is discussing all the 'chance-in-a-million' things that seem to occur in every game with your friends over a glass of your favourite beverage.
For more information about tabletop wargaming in the Torrevieja/Almoradi/Rojales area, email: TAC@maninacave.com