How to do a lockdown birthday
Editorial Family Fun Interviews Lifestyle Parties
Lockdown Birthday Fun
So many children (and adults too) have had to celebrate their birthdays in lockdown over the last few weeks and the younger they are the harder is it to explain that they cant have the party you had been planning or see their friends & family.
Our children don't fully understand the current regulations and the difficulties us parents face trying to make it a special day whilst locked away, especially in Spain where we have the
strictest lockdown in Europe.
I wanted to help any other parents who might be worrying about how to celebrate their children's upcoming birthdays by telling our lockdown birthday success story, after all the worrying it turned out great and is definitely a birthday we will never forget
Making a lockdown birthday special
Last week it was my daughter Keira's 7th birthday. I had been wondering since lockdown began how we would deal with her birthday, I was hoping we would be free from quarantine by then but it wasn't to be. 
As the days drew closer, I racked my brain thinking of fun, innovative ways to celebrate, not only could she not have her usual birthday party with friends but her dad is currently stranded in the UK so I needed to step up and make it extra special for her.
My first port of call was presents, there are no toys in the supermarket and Amazon seemed to be out of stock of everything on her birthday list, I didn't know where else to order presents online or even if any shops were still delivering, we had always used local toy shops in Spain and hadn't really shopped online but after a bit or research
Toys R us Espana
and
Carrafour
came to the rescue, Toys R us delivered within 2 days and Carrefour 4 days, I was very impressed.
I managed to buy party supplies such as candles, birthday cake and balloons from our local
Consum
and I borrowed some other decorations from a neighbor (all whilst following strict self distancing measures).
Keira had informed me that she wanted hash browns for breakfast, hotdogs and chips for her birthday lunch and to play games and have a disco party.  So that's what she got but we turned the hotdog and chips lunch into a birthday bbq instead and the disco party into a virtual one.
I knew how much she would miss not seeing her friends, shes very social and she had been getting upset since lockdown day 1 thinking about how she wouldn't have a big party, I knew we had to find a way and after a few weeks of partaking in virtual events from home we had our answer
ZOOM
I already had a 
Zoom
 account so all I had to do was set up a meeting (virtual party) and send the code to whoever we wanted to join us, simple! I set up a facebook event for her birthday, invited our friends and family and sent the zoom link for them to sign up and join the event.
The night before her birthday I wrapped her presents and got to work, we don't normally go all out, just presents and maybe a few balloons for when she wakes up but it had to be bigger and better this year so I dedicated her a birthday corner and got to work decorating it for her.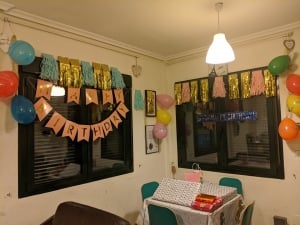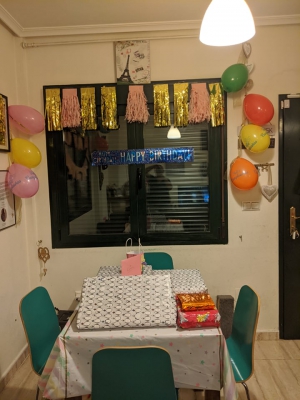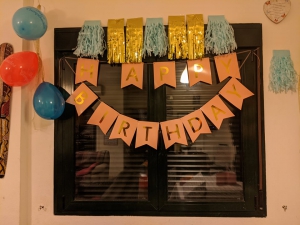 I had spent the last few days putting together a special video message. I had asked family & friends to send me birthday wishes via video and they didn't let me down, we had lots of videos and some lovely pictures too from her friends, i made a graphic for the start and end of the video on
canva
and then I downloaded a great app called
InShot
 which allowed me to edit it all together into a video, add music and photo stills too, it ended up being over 8 minutes long!!!
When it came to showing her on her birthday morning I wasn't sure if being 7 she would be that excited by it, but I was wrong, but she absolutely loved it.
Here are a few clips taken from the video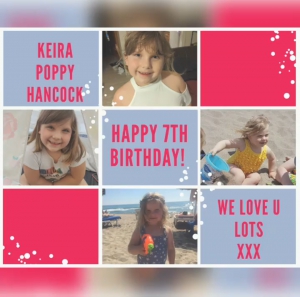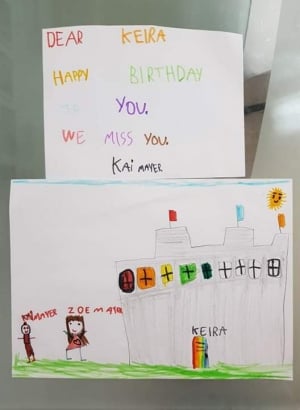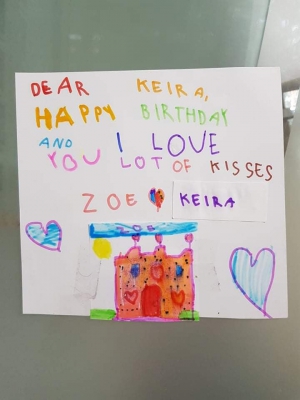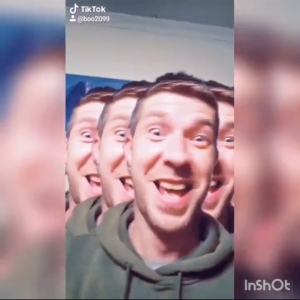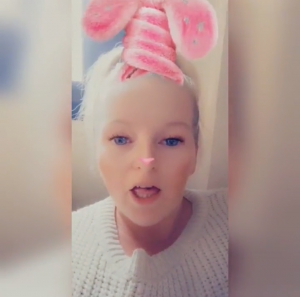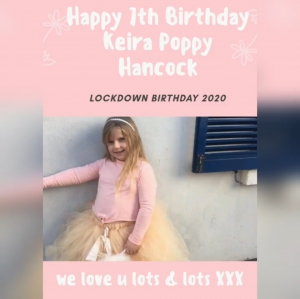 Keira wanted to tell her own story about her birthday so over to Keira.......
My 7th Birthday Fun in Lockdown
Hi, I'm Keira and I was 7 last week, I was a bit upset that I couldn't see my friends & have a big party on my birthday because of the coronavirus but when I woke up, my mommy had decorated the house for my birthday and I had presents which was really exciting, my daddy video called me whilst I opened my presents so it felt like he was here too.
After I opened my presents my Mommy opened the laptop and I had a special surprise on there, there was a birthday video with messages from all my friends and family, I watched it 3 times straight away and it made me so happy.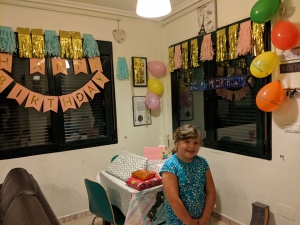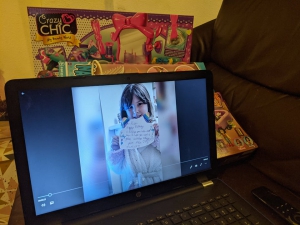 Mommy cooked me my favorite breakfast, bacon, scrambled eggs and hash browns which was yummy, then I played with all my new toys, a slime kit, lego friends set, hair chalk and bow maker and a new doll whose hair you can colour too!!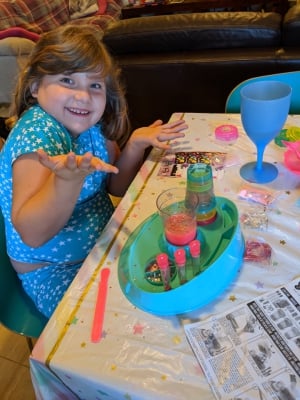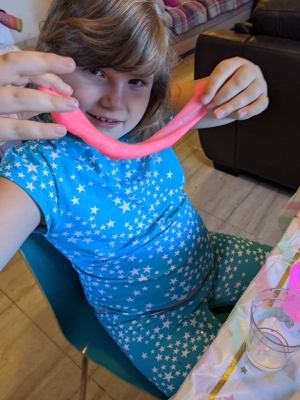 Mommy did my hair in different colours with the hair chalks and I had mermaid hair and then I got dressed into my party dress for my party, in fact I had two party outfits and felt like a princess.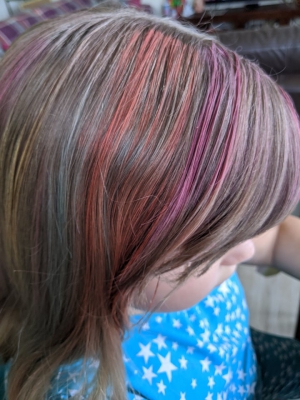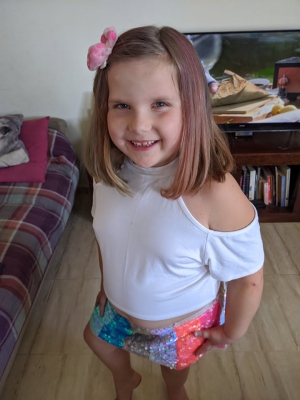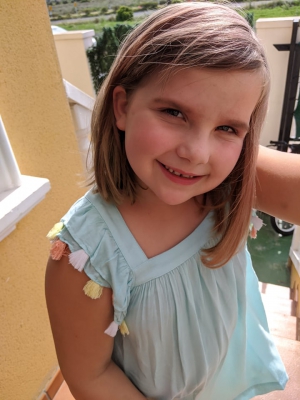 We had a BBQ with my favourite food, hot dogs and chips and then I had a party on the laptop with zoom with all my friends and family, I had 2 party's on zoom, one with my friends and one with my nanny's and grandad's & uncles.
We played musical statures with my friends and we did the cake and every one sang happy birthday to me with the cake, it was good that I didn't have to share the cake with everyone on zoom and we eat it all ourselves!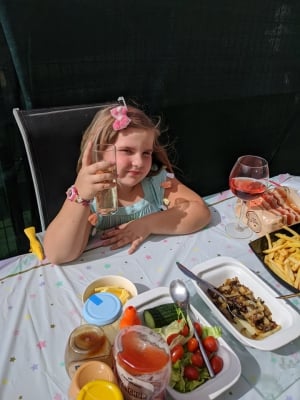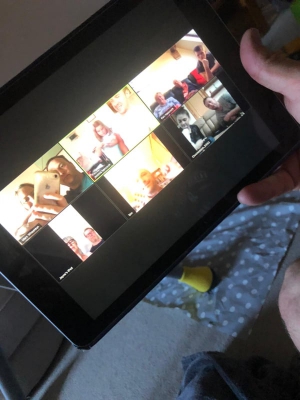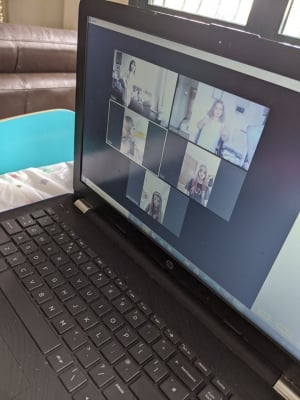 My favorite part of my birthday was my virtual party and seeing my friends.

By Keira age 7
I think you will all agree that we definitely had a successful day, I hope you can make the most out of your birthdays too if you have to celebrate them in lockdown..... you can still do it in style and have the most enjoyable day.
Stay Safe Everyone
.