Homes with sea views in the North Alicante region
Editorial
Alicante is famous for its cuisine - fresh fish straight from the boats and rice dishes like paella
Our Top Experiences and Tours in Alicante:
If youʻre booking your trip to Alicante last minute, we have you covered. Below are some of the top tours and experiences!

When people move to Spain or are looking for a holiday home, most are looking for beach properties.

So imagine the chance to live in a brand-new apartment or town house with pool and gardens plus direct, private access to the beach.  Taylor Wimpey España is building a beautiful, luxury complex of properties leading on to a secluded beach at Villajoyosa in the north Alicante region.

Villajoyosa is a pretty town nestled between Benidorm to the north and El Campello town to the south. The traditional fishing village is well-known for its brightly-coloured narrow houses along the seafront and for being home to the gorgeous Valor chocolate factory and museum.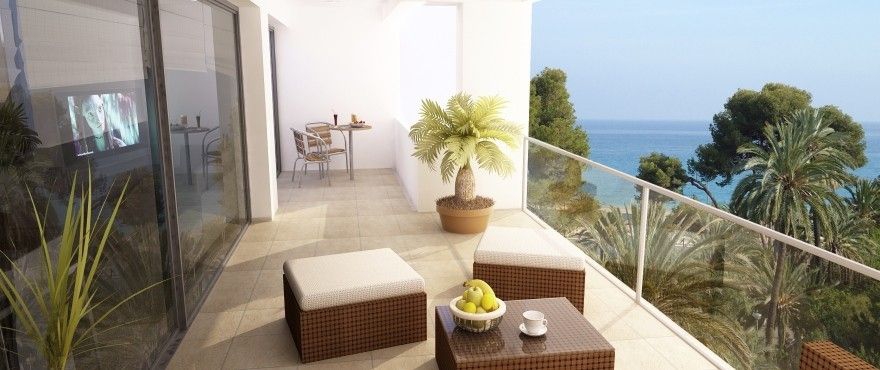 The properties at La Vila Paradis have direct access to Playa Paraiso beach, where a new promenade is being built. It is just a two kilometre stroll to the heart of Villajoyosa, where you can enjoy many restaurants, bars or shopping.
The region is famous for its cuisine including fresh fish, shellfish and many rice dishes such as paella or arroz a banda (another typical rice dish flavoured with fish stock).
Because of their unique position of being new-builds next to the sea, properties at La Vila Paradis are selling extremely well. The penthouses have been snapped up before they are built.
All the properties have two or three bedrooms, two bathrooms, a spacious lounge and kitchen with a large terrace where you can enjoy the fabulous sea views. There is a communal swimming pool and manicured gardens which lead to the private gate on to the beach. The homes are built to the highest standards with stylish spacious interiors.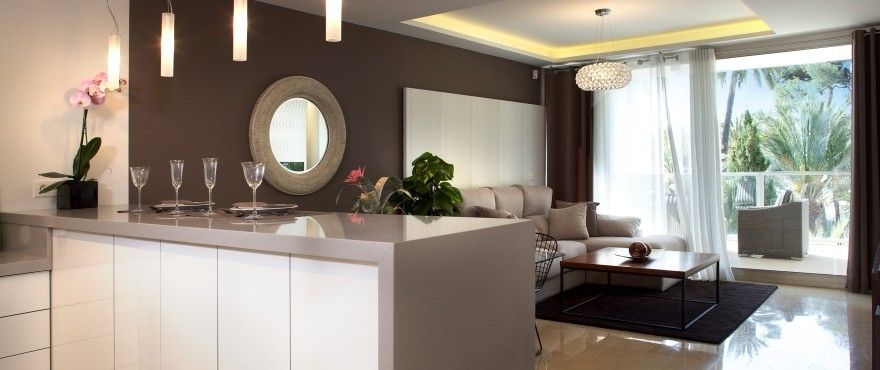 The open-plan kitchens are fitted with quality Bosch appliances plus plenty of cupboard space. The bathrooms would not look out of place in top five-star hotels with cool tiling, large showers or baths.
The large private terraces facing the Mediterranean are ideal for relaxing, outdoor dining or enjoying a casual barbecue with friends. The floor-to-ceiling terrace walls mean you are not going to be overlooked.
These properties are also just off the main roads, the N332 and AP7, taking you to Alicante city in 20 minutes and the airport in 30 minutes. There is also a train line on the doorstep heading to Alicante in the south and Denia in the north, via Benidorm, Altea and Calpe.
If you buy off-plan, you can choose your own tiling, lighting or flooring, for example. Prices are from €249,000.
In the north Costa Blanca area, Taylor Wimpey also has a few homes remaining in the popular resort of Calpe. Calpe is famous for the iconic Ifach rock which juts out to sea and stands an impressive 332 metres high. The town also has lovely beaches and a salt lagoon, where many birds including flamingos can be found.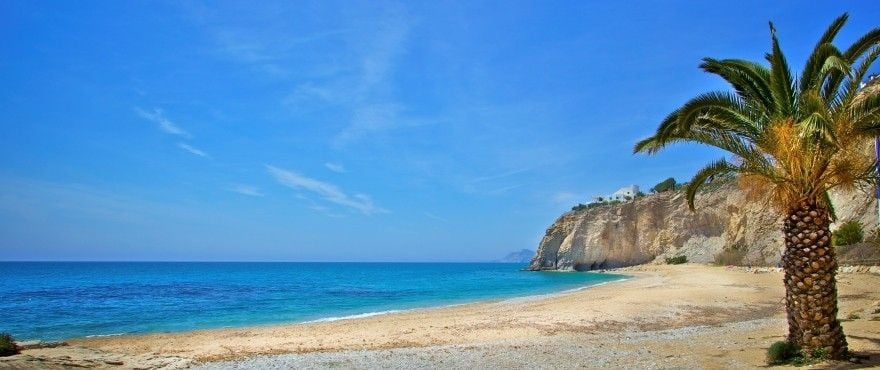 Calpe also puts on spectacular fiestas, especially Moors and Christians which involves running battles, gunfire, fireworks and a whole lot of fun. It also hosts its own Oktoberfest with German beer and food on offer.
Calpesol is a residential complex made up of three-bed, two-bathroom townhouses with private gardens plus a communal pool. The remaining properties are on corner plots so you get a larger garden. Prices start at €179,000.
Montesol urbanisation has 82 chalets with three bedrooms, two bathrooms, gardens and a communal pool enjoying fantastic views of the Ifach. The chalets also have very large roof terraces to make the most of the views of Calpe's famous natural park, the Mediterranean Sea and the countryside. Prices at Montesol are from €252,000.
The north Alicante region is famous for its beaches, cuisine and fiestas. It's also the perfect playground for sports enthusiasts where you can enjoy a range of water sports, golf, cycling, hiking, tennis, football, or horse-riding, for example.
For further details of these properties, contact Taylor Wimpey on www.taylorwimpeyspain-com or phone +34 971 706 972.