Garden of nations - Jardin de las naciones - Torrevieja
Adventure Family Fun Lifestyle
Garden of nations
Our Top Experiences and Tours in Alicante:
If youʻre booking your trip to Alicante last minute, we have you covered. Below are some of the top tours and experiences! Garden of nations - Jardin de las naciones - Torrevieja

We LOVE this park, it's very picturesque with lovely flowers always blooming along the exterior walls, a beautiful large lake teaming with wildlife and the showstopper is the Large Dragon slide in the well equipped play area.

​

The Park is dedicated to the European nations, the Lake and small islands are designed in the shape of Europe and the European flags fly proudly from within the lake too.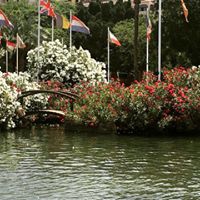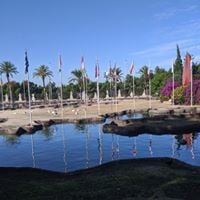 Wildlife & Nature
There are many animals to be found within the park, my favorites are the peacocks. There is a wide variety of chickens and hens that roam freely. Around the pond areas you can find plenty of Ducks & Geese and there are many fish in the lake too.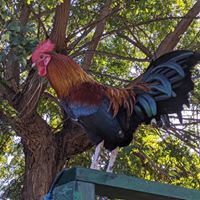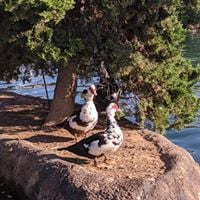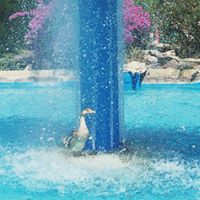 It's a very pretty park and enjoyable to walk around, the flowers are bright and colorful and there are many mature palm trees too.
It feels very tranquil here, bearing in mind its so close to Torrevieja town.
We had driven past the park many times before we found out about it, the park itself is a walled enclosure so quite inconspicuous, I would say its Torrevieja's hidden gem.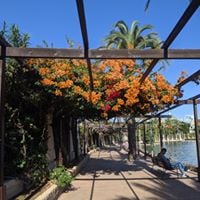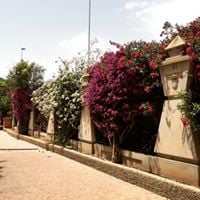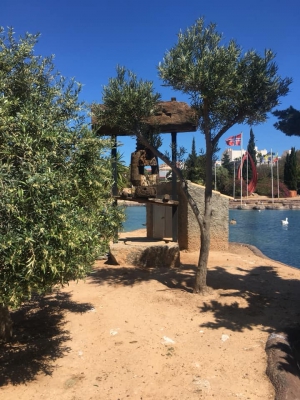 There are some interesting structures situated around the park and there is a very small building that I believe is a church or chapel. Old mil parts have been used to create sculptures around the park.
Play Area
The play area is fantastic, the center piece is the large dragon slide, its massive!!!
There are swings, a train play house, low level climbing frame and bouncy animals as well as plenty of benches situated around the play area for parents to take a break whilst their children play.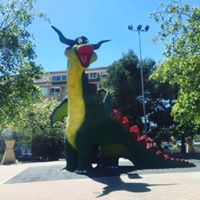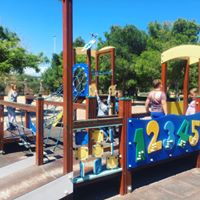 Location and information
The Park is located off the N332, there is road side parking available near the entrance
There is a toilet block in the park, its not the cleanest but its good enough if you are desperate.
Wheelchair accessible and mobility friendly.
" scrolling="no" src="google.com/maps/embed?pb=!1m18!1m12!1m3!1d3144.7287763018567!2d-0.6902073854358567!3d37.983458479721996!2m3!1f0!2f0!3f0!3m2!1i1024!2i768!4f13.1!3m3!1m2!1s0xd63a9e4eb8f4189%3A0x29b456135b69a635!2sGarden%20of%20Nations!5e0!3m2!1sen!2ses!4v1583260547896!5m2!1sen!2ses" width="600">
I hope you enjoy your visit to the Garden of Nations