Liverpool Legends hit the right spot with young footballers in Alicante
Family Fun
It's never too hot to play football!
On a hot July morning in San Juan de Alicante, I suggested it might be too hot to play football. "It's never too hot to play football," said Roy Evans, who had just spent more than two hours on the pitch.

Along with fellow Liverpool legend Steve McMahon, he was helping talented youngsters enjoy training professionally with the two football stars including mini games and a penalty shoot-out before being awarded their medals for taking part and a photo opportunity before lunch.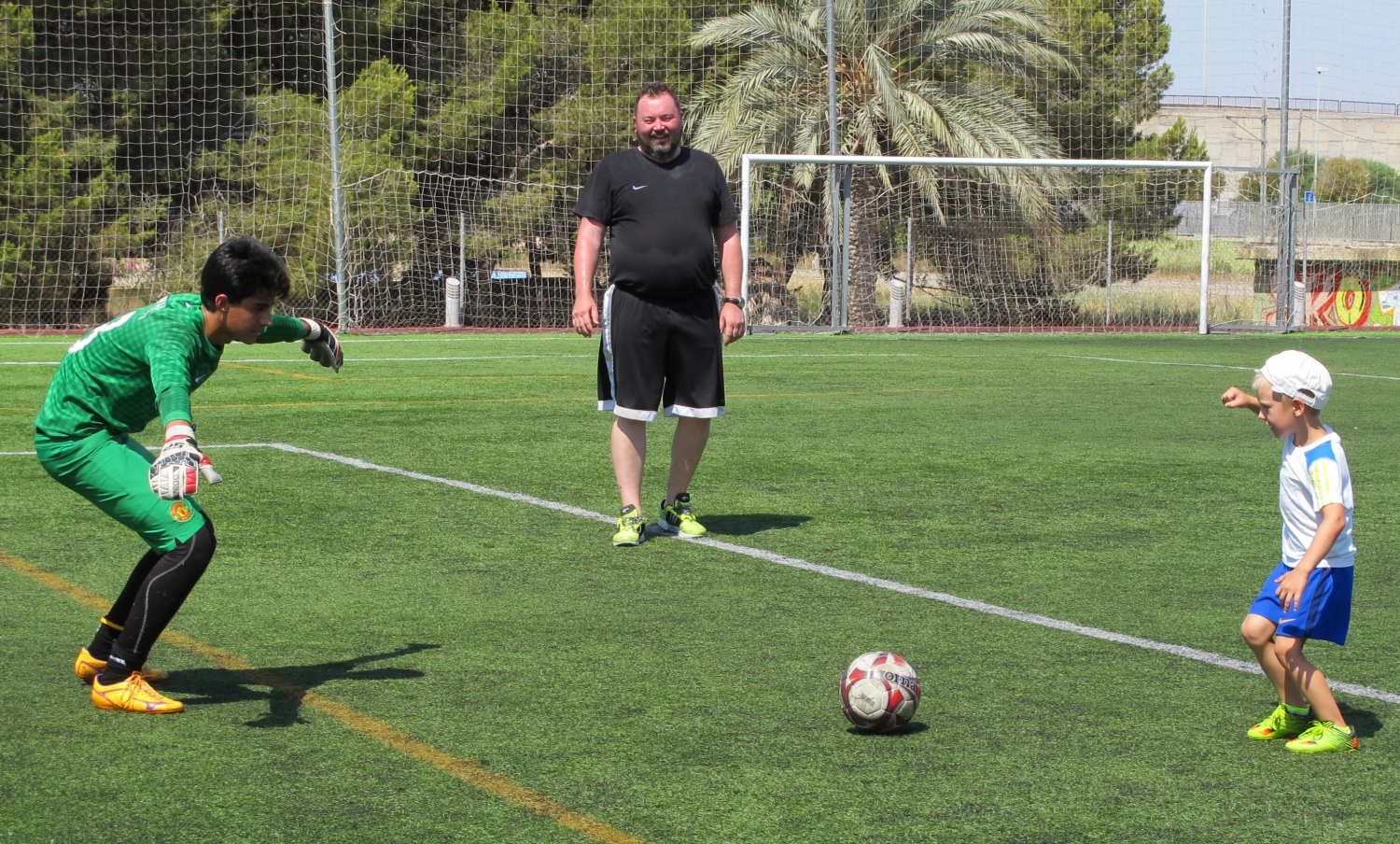 All players, no matter what their size or age, were keen to get stuck in and did not hesitate in getting involved in tackles or show any fear as they lined up to take shots at goal. They were also keen to sharpen their skills with two top names in Premiership football.

Former midfielder Steve McMahon is best known for being one of the top 100 players who shook the Kop from his time at Liverpool in the 1980s. He also spent time at Everton, Aston Villa and Manchester City before turning to coaching at Swindon Town and Blackpool.

Ex-defender Roy Evans also played for Liverpool and turned to coaching on the advice of the then manager Bill Shankly. During his time with The Reds he coached great players including Steve McMahon, Jamie Redknapp, Robbie Fowler, Stan Collymore and Michael Owen. He also went on to manage Swindon before becoming assistant manager of Wales and assistant manager at Wrexham.

The main sponsor of the day was Currency Matters Elite which provides tailored and exclusive foreign exchange and international payment services to the Elite Sports and Entertainment industries.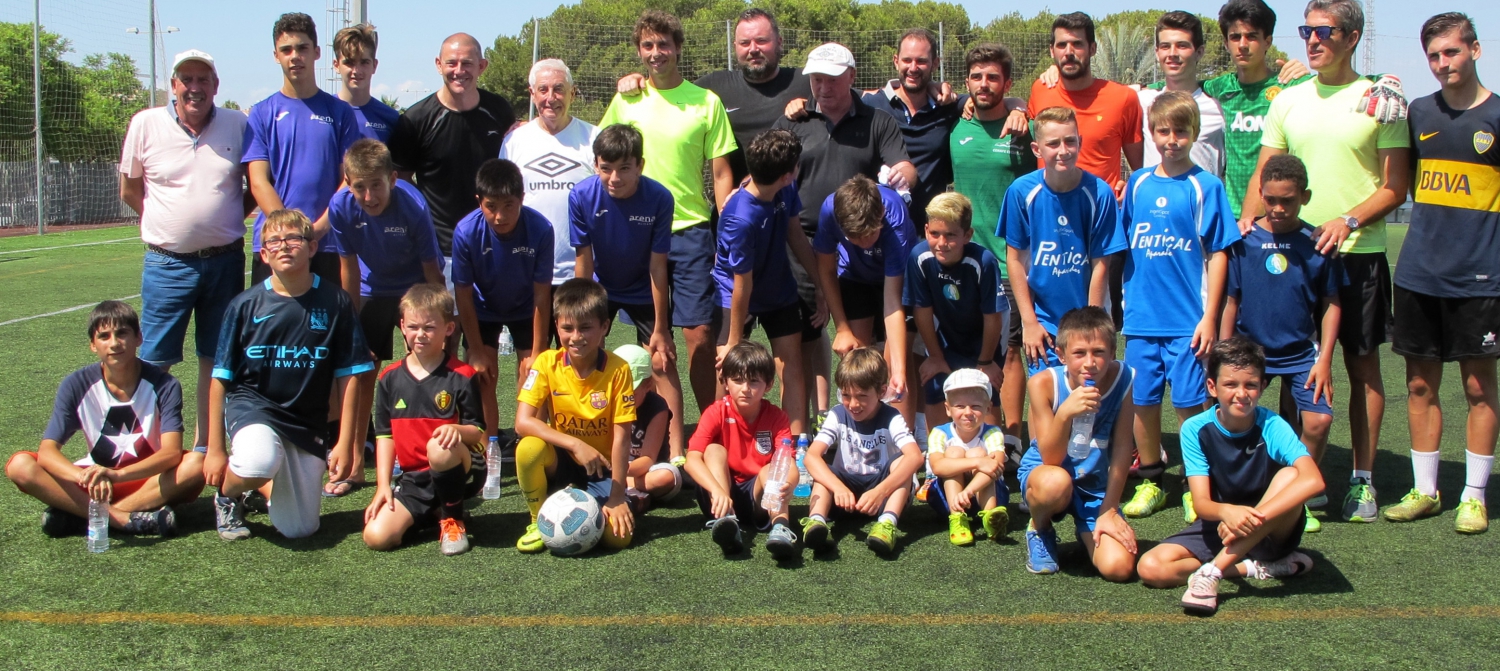 My Guide Alicante caught up with the two stars after training. The big news was that Sam Allardyce had been appointed manager of the England national team after successful spells coaching Bolton Wanderers, Newcastle United, Blackburn Rovers, West Ham United and Sunderland. Both players felt he was the right man for the job.

"He's English which is a good start and he has proven he is a good manager," said Steve. "He has a reputation for playing long-ball football but he will get the best out of his players."

Roy is also confident that Sam is the man and felt that he played the long ball because that is what his players were capable of. He is sure the former defender will be able to adapt the playing style according to the players he has available.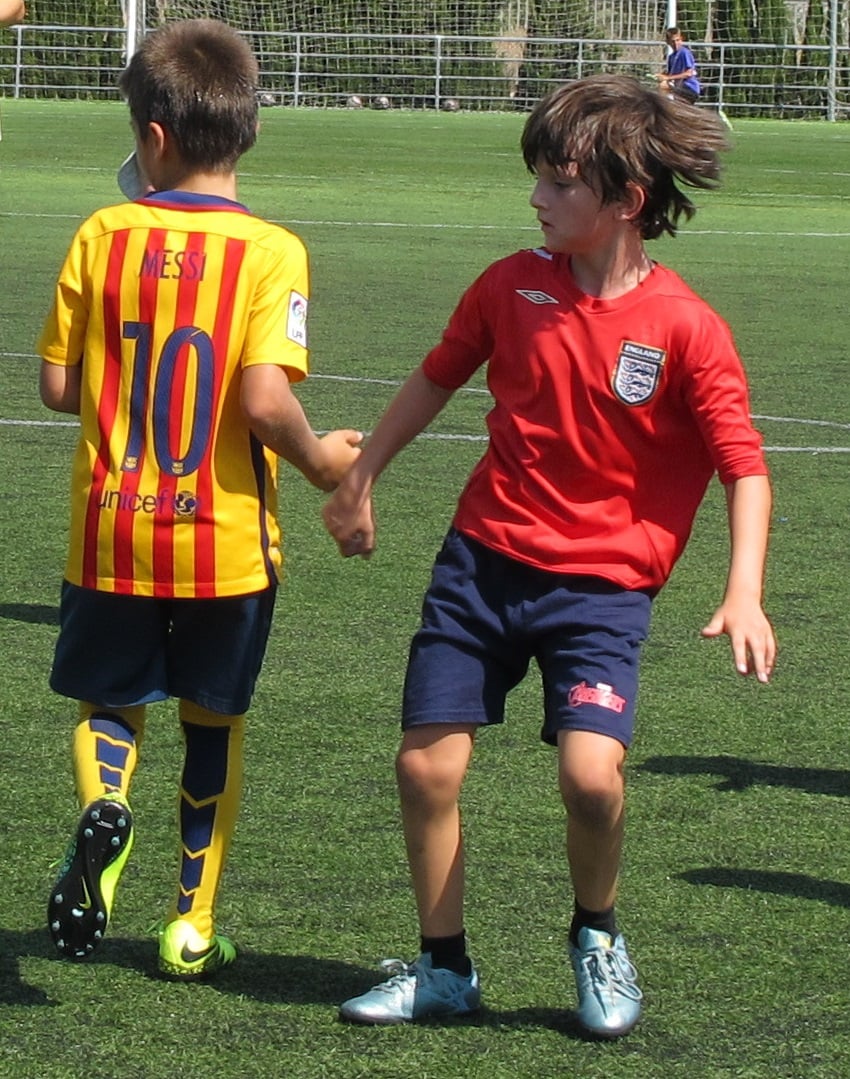 They also talked about how hard it is to become a professional and stressed the important thing is to keep having fun while playing football.

"It's almost impossible to become a professional," said Steve. "Even if you are talented there might be another element as to why you don't make it – injury for instance. There are a lot of mitigating circumstances."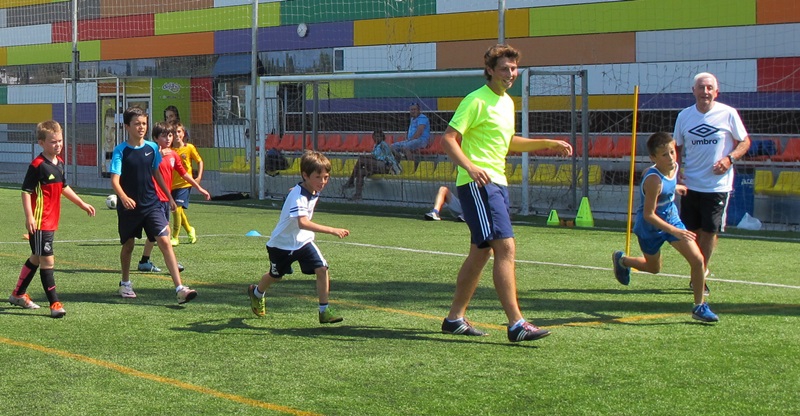 Steve said there were top-class training facilities in England with top-class coaches for players of all ages. He said that the work is different in the UK and Spain as the Spanish tend to concentrate on ball work a lot more but that did not make it a better system, just different. Although England has a reputation for being more physical, they also felt this has changed too.

"The game is a lot more about possession now," said Roy.

As previously said, they stressed that enjoying the game and having fun are the most important things in football.

The football training camp was set up by Solsports Invest, which is a Spanish football agency in Alicante offering a professional football academy, training camps, tournaments and a service for professional footballers living in or moving to Alicante among its services. It was sponsored by Currency Matters.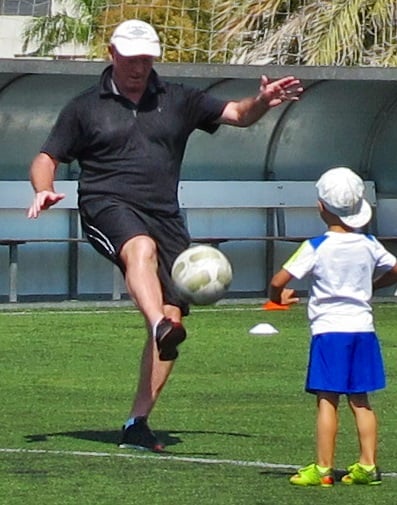 Find out what Valencia Mestalla player Charlie I'Anson has to say about football in Spain