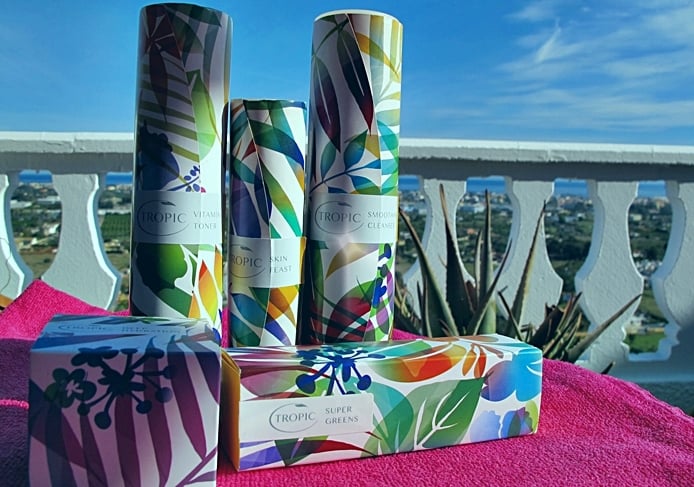 7 Heavenly Reasons To Use Tropic Skincare
Editorial Hot List
Tropic Skincare is kind to the planet and kind to your skin
We were lucky enough to be given Tropic skincare to try and we can't get enough of them. There are so many reasons to use these marvellous skincare products but we've narrowed it down to our top 7 reasons to use Tropic vegan beauty products.
1. Cruelty-free beauty products
Tropic stands with Cruelty Free International, The Vegan Society and PETA as a 100% cruelty-free brand. As it says on the Tropic website, it never tests on animals nor use derivatives that will cause distress to animals.
2. Vegan skincare for everyone!
Vegan skincare does not contain any ingredients from animals or animal byproducts. Even if you're a meat-eater or cheese lover, there are many positive reasons why you should check out vegan skincare. Tropic, for instance, uses natural, plant-based ingredients which nourish the skin. "It takes just 26 seconds for what you put on your skin to enter your bloodstream," explained Tropic ambassador Lizzie Clayton. So putting natural plant-based products on your skin will nourish and feed it rather than irritate it. Tropic is packed with nutritious vitamins, minerals and antioxidants which will repair and hydrate your skin.
3. Palm-oil free products
Tropic is environmentally-friendly and so doesn't use palm oil from unsustainable sources. We've been watching TV programmes about the delightful orangutans and how palm plantations are replacing the native rainforests. Animals, like the orangutans, which live in the forests are, therefore, being stripped of their homes. Tropic doesn't use palm oil in its products. There are trace amounts of palm derivatives in some products but these are from sustainable sources. Furthermore, Tropic supports global worldwide actions to curb, reverse deforestation and preserve areas of biodiversity, which are many of the key concerns regarding palm oil use. Next time you're in the supermarket, check the ingredients and you'll be surprised at how many supermarket products contain palm oil or its derivates – around 50% contain palm oil!
4. Lord Sugar loves it!
And if it's good enough for Lord Sugar.... Tropic founder Susie Ma impressed Lord Sugar so much when she appeared in the seventh edition of The Apprentice in 2011 that he became a 50/50 partner in Tropic. Tropic has also won around 100 beauty and business awards, and has empowered more than 12,000 women to start their own beauty businesses through her social selling initiatives.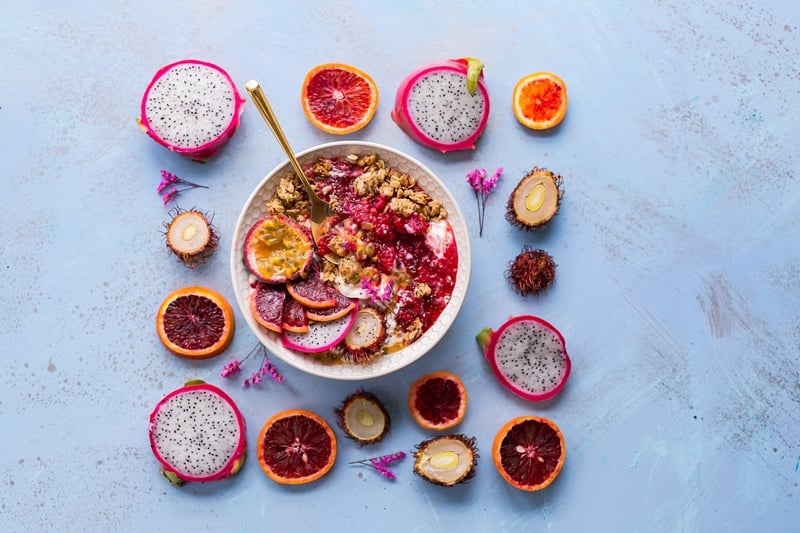 5. You'll smell adorable
The products smell amazing. Tropic vegan beauty products don't need artificial perfumes because they're bursting with natural goodness such as tropical fruits and plants. Your skin will feel healthy and you'll smell yummy and fresh too.
6. Supporting entrepreneurs
Susie started the business when she was 15, selling her own body scrub at Greenwich Market in London. Now 15 years later, she still owns and runs the vegan beauty business. If you look closely into some other ethical or vegan brands, you'll find they are actually owned by huge global corporations which also own other businesses which aren't so ethical or may not fit comfortably with your own principles or philosophy on life.
7. It's very long-lasting
A little goes a very long way! You only need to use a small amount of each Tropic beauty product so these products really do last a long time. Oh and you'll also notice a best before date on the box. There aren't any chemicals or preservatives in these products so you do need to use them by a certain date (which you will any way because your skin adores Tropic!). Have you ever found a half-used pot of face cream in a drawer that you'd completely forgotten about and it still looks and smells OK? It could be years old but you'll find there are preservatives and other 'unnatural' stuff in it to make it last so long. Surely your skin deserves better than that? Treat your skin to natural ingredients and it'll thank you for it. Your skin will look and feel amazing.
Ready to try the Tropic skincare for women and men for yourself? Get in touch with Tropic ambassador Lizzie Clayton for more information on the right Tropic vegan beauty products for you or to host a Tropic pamper party. Lizzie Clayton can be contacted at email:
liz@ngo.org.uk
, phone 0034 684 451 076, Facebook page
https://www.facebook.com/tropicbyLizzieClayton/
Written by:
Sarah Farrell
PUBLISHED: Jul 28th 2019