Jalon Valley or Vall de Pop
The Jalon Valley is traditional Spain at its most splendid. You can explore the countryside by foot or on bike and discover its rich history and natural beauty.
The Jalon region is within a 30-minute drive from Benidorm, Javea and Denia, for instance.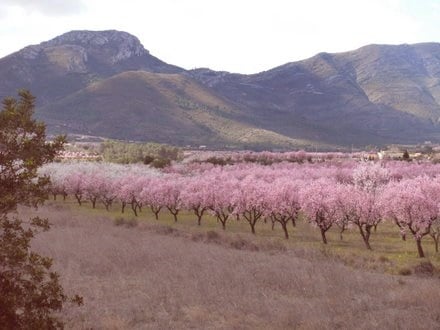 Good times to visit are in February or March when the valleys are blooming in pink and white from the orange, lemon and almond blossom. Take a deep breath as the scent is divine. Throughout February, the Alcalali In Flower festival is held, dedicated to the beauty of the almond blossom.

September and October are also great months for a trip to Jalon at harvest-time.  This is prime wine country with some award-winning wines produced right here. In autumn you'll see the tractors – and sometimes horses – pull carts filled to the brim with grapes to be turned into delicious wines.
Throughout winter and spring, in particular, you will find groups of cyclists enjoying the challenging twisty roads and steep climbs in the Jalon valley region. Amateurs and professional groups like the area because of the temperate climate as well as the tough circular routes.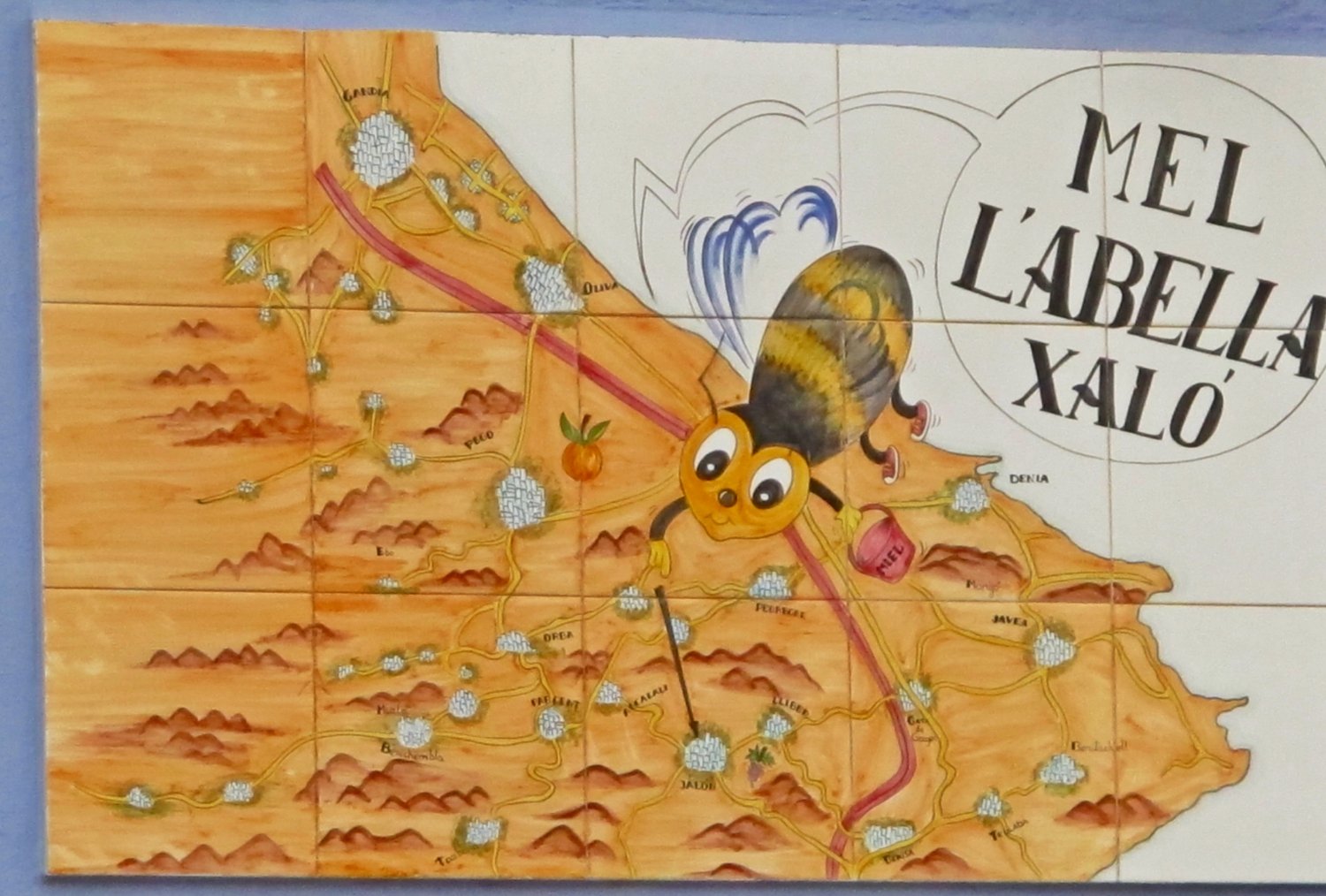 Take your time to enjoy the contrasting countryside with breathtaking views across to the sea and up to the majestic mountains. From Parcent, you can walk or ride up to the magnificent mountains of the Serrella, Aixorta, Bernia, Cavall Verd and Carrascar where you'll find old villages and the legacy of the Moors. For centuries the Moors ruled these lands and they are the ones to thank for cultivating the vines and almonds here.
As you would expect from such a fertile area, the local dishes are rich and diverse to bring out the best of the local ingredients such as honey, raisins, oranges and lemons. The region is also famous for its tasty home-made sausages such as sobrasada (made with pork and paprika) butifarras (like black pudding) and chorizo. Local dishes include cocas, which are mini pizzas with a variety of toppings), oven-baked rice dishes and arros amb fessols I penques which is rice with green beans and cardoon (thistle artichoke).
Jalon 's narrow streets are lined with traditional townhouses, bars, restaurants and family-run shops such as bakers, butchers, honey shops, antique dealers and bodegas or wine cellars.  Many streets offer glimpses of the impressive mountainous backdrop while others enjoy views of the imposing church, the Iglesia de Santa Maria, with its blue-tiled dome.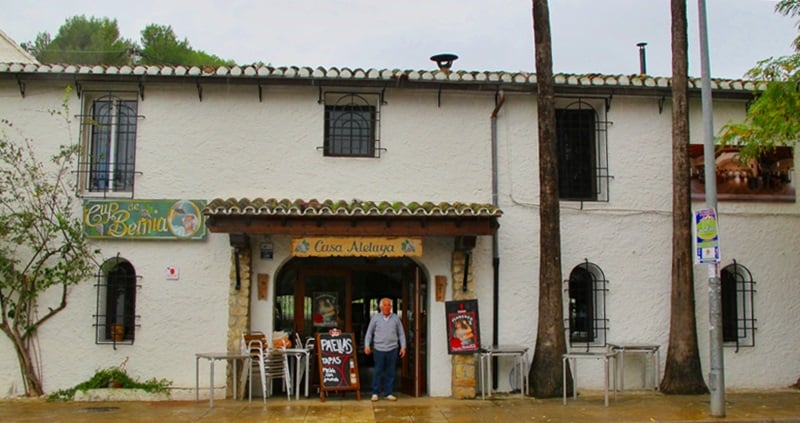 Tuesday is market day in Jalon itself with stalls surrounding the church filled with local produce, clothes, pottery and other Spanish handicrafts.
On Saturdays, Jalon holds an antiques and secondhand market in the riverbed car park, opposite Bodegas Xalo. This is Jalon's finest bodega, which local farmers set up as a co-operative in 1962.  
Nowadays the wines are highly-sought after as they offer great value for money and are brimming with flavour. Many have won coveted national and international awards.  You can also try before you buy.
Particular favourites are the Bahia de Denia white, Vall de Xalo red, Vall de Xalo muscatel and Vall de Xalo Brut Nature cava. You can also buy olive oil, honey and raisins produced in Jalon.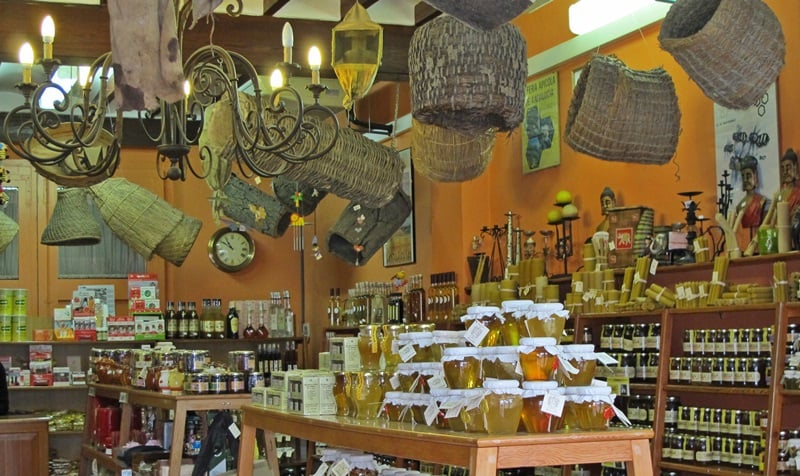 In the car park opposite the bodega, locals sell oranges, lemons, grapefruit and nispero (loquat). For €2 you can pick up a carrier-bag full of sweet, juicy oranges. You can mix the local cava, orange juice and orange liqueur to make the local cocktail Agua de Valencia - it's delicious!
Places to visit:
While in the area, My Guide Alicante recommends that you take a few hours to visit The Lavender Gardens, which is just off the road from Jalon to Benissa. The Lavender Gardens is a beautiful Mediterranean Garden with lavender bushes, roses and many other beautiful plants. It also has great views of the mountains.

Visit the prehistoric cave paintings at Mançano, near the Maserof kennels. There are eight paintings dating from the Levantine period - 7,200BC.
Local Tips
Visit Bodega Xalo by the bridge at Jalon for bargain wines, cava and olive oil.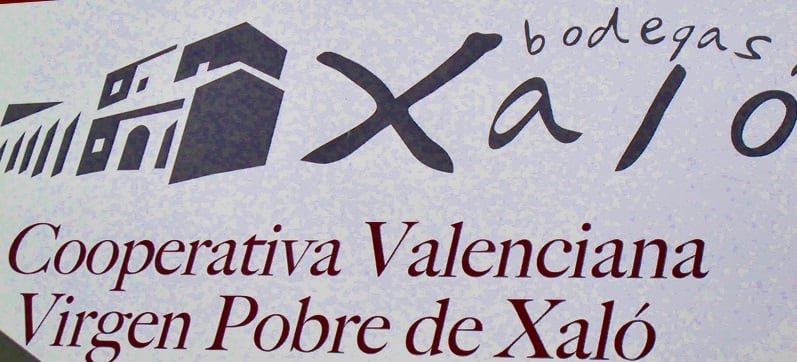 In the car park opposite Bodega Xalo, you will see locals selling fruit such as oranges, lemons and grapefruit, as well as some veg at very cheap prices.
This is a great area for cycling - the climbs up to Jalon are pretty steep so you may want to stop at one of the cafes for refreshments and a rest.
It's also a great area for walking or hiking and you will be rewarded with fabulous views.

OTHER TOWNS TO VISIT IN AND AROUND THE JALON VALLEY

PARCENT
Parcent is a traditional little town with an interesting history. It's surrounded by orchards of picturesque almond and orange trees and it's no wonder that Spanish writer Gabriel Miro lived here said it was 'a paradise between the mountains'.
It's worth visiting the pretty parish church during your visit.

ALCALALI
On the way to Jalon is the traditional Spanish town of Alcalali. Through an archway, you enter the main Plaza de Ayuntamiento (town hall square) with its charming church and museum.
Opposite the church is a 15th century tower, which is all that remains of an historic palace.  You can visit the raisin museum in the tower to find out about the history of the industry and its demise.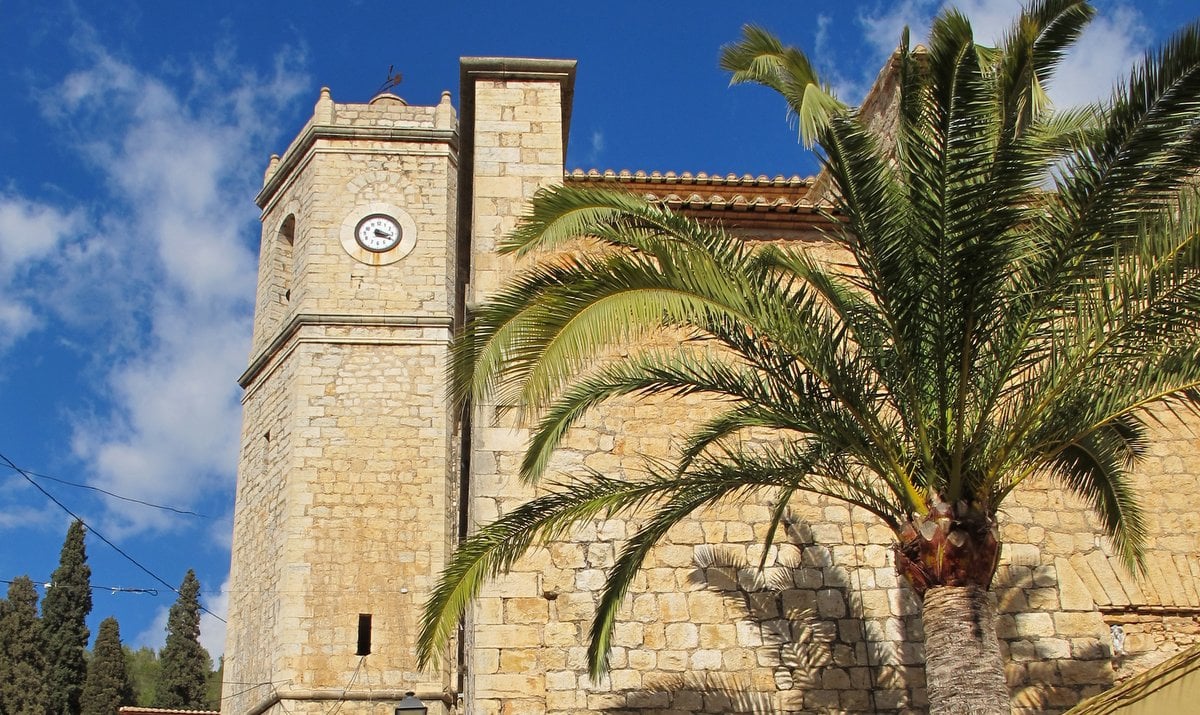 LLIBER
Stunning views over the countryside and vineyards can be enjoyed from the little town of Lliber. Entering the village, in the car park, is a large old stone on top of the town well which supplied farmers and shepherds with drinking water for their animals and women filled their pitchers for domestic use.
This traditional little town is home to an impressive stone church with clock tower, bars and restaurants.

ORBA

Charming little town with a surprising number of supermarkets, shops, restaurants and bars including English bars and supermarkets. It's a pretty little town in a large, fertile valley where citrus fruits are grown. 
.