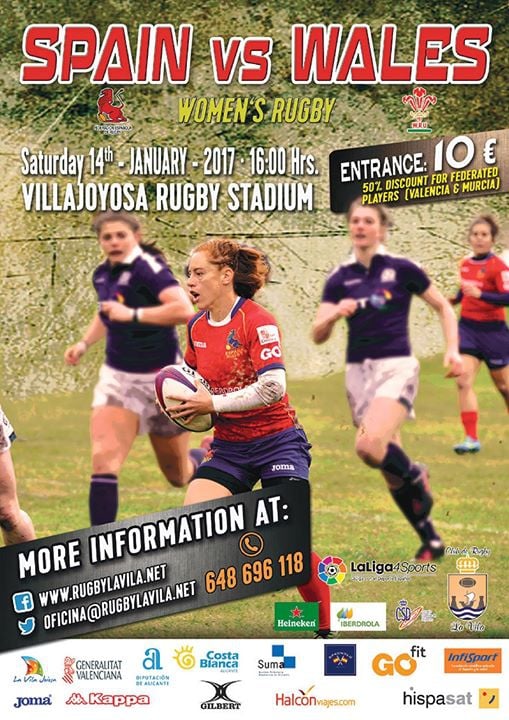 Event Details
The lionesses classified last November for the WRWC 2017 after beating Scotland 5-10 in the first leg in Glasgow and closed with 15-10 the return match played in Madrid, getting an overall score of 25-15.

Now, the national team will face the Wales Team, 4th placed in Six Nations 2016 and 8th in the last World Cup. A very even match test is expected, as Spain and Wales occupy the ninth and tenth place in the world ranking respectively.

Entrance €10. 50% discount for federated players in Valencia and Murcia.