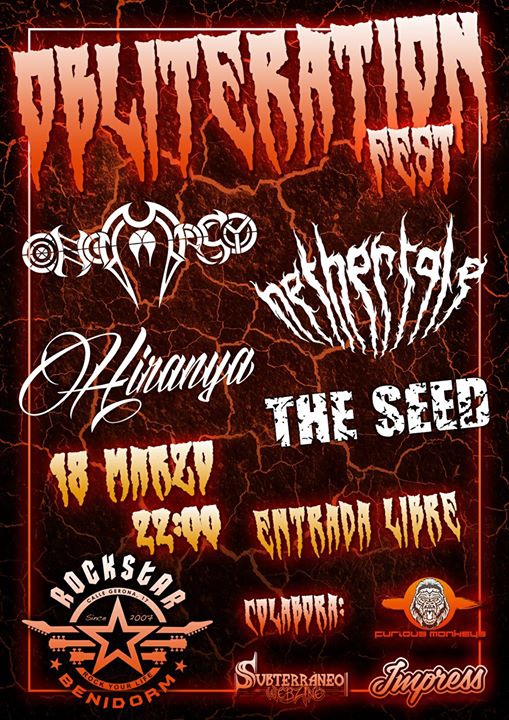 Event Details
Come and see some of the darkest death metal bands such as The Seed, Nethertale, Hiranya, and Onomasy. The Seed will be presenting their trilogy of EPs The Triumph of Death.

Benidorm acogerá el próximo mes de marzo, la que será con total seguridad, la fecha más bestial del año en la ciudad europea de los rascacielos.

Junto a los locales Nethertale estarán completando la noche Onomasy desde Almería con su death metal técnico de alta calidad, los madrileños The Seed presentando su ambiciosa trilogía de EPs 'El triunfo de la muerte' y los también madrileños Hiranya, quienes harán alarde de su moderno death melódico con tintes de metalcore.

Todo esto por CERO EURACOS.

¡¡SI NO VIENES ES QUE ESTÁS MUERTO!!