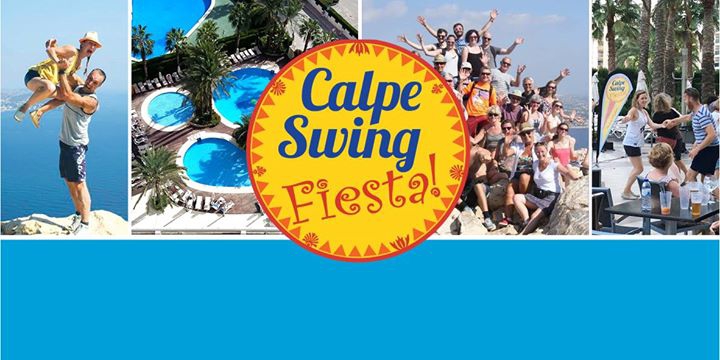 Event Details
Calpe Swing Fiesta is set in the beautiful beach town of Calpe in Spain and takes place in the 4 star Diamante Beach Spa Hotel.

It is the perfect combination of sun, sea, dancing, classes, fun and relaxation. The main weekend has a full schedule of classes to choose from starting on the Friday afternoon though you can do as many or as few as you like. There is poolside dancing outside each night before dinner and swinging social parties every night.

If you wanted to fly in early from Thursday 5th October we will be there and will run a warm up dance that night. Why not make it a holiday and stay with us through to Saturday 14th October, most people did last year and the extra week offers optional daily classes and activites, poolside dancing and evening parties!

The teachers:
Ryan Francois & Jenia Salakhutdinova (Italy/UK & Russia)
Sonia & Hector (Spain)
Ben Cook & Michaela Delmonte
Trisha Sewell (UK)
Bic & Simone (UK)

Price: £240 for the main weekend camp which includes 3 days of classes, a complimentary Spa session, all meals (drinks not included) and accommodation at the 4 star Diamante Beach Spa Hotel in Calpe, Spain.

Additional days £60.