Orihuela
If you love history, you will be impressed with Orihuela. Its grand palaces and churches are evidence of its important part in Spain's past, including a Velazquez masterpiece in the cathedral. It is worth a visit before heading for Orihuela's fine beaches to soak up the rays.
Even if history is not really your thing, you can enjoy the Spanish atmosphere of this ancient city while experiencing its shops, markets, plazas and tapas bars.
Although little known outside Spain, Orihuela is fabled in literature and home to five national treasures. It has been an important and prosperous town since the Romans set up home here. In the 15th century, King Fernando and his Queen Isabel stopped in Orihuela to collect men and money to fight the Moors at Granada.
Orihuela is the birthplace of Miguel Hernandez, a self-taught goatherd and farmer who became an important 20th century poet and playwright. Hernandez was imprisoned after the Civil War for his anti-fascist sympathies and it was here that he wrote many of his works. His best-known poem is called Onion Lullaby which he wrote after learning his wife was surviving on bread and onions. But Orihuela's cultural claims to fam go much deeper than that. Orihuela was the Episcopal seat of the province of Alicante for almost four centuries and its civic traditions and artistic heritage are stamped by this major religious influence.
The town possesses five national monuments including The temptation of Saint Thomas Aquinas´ by Velázquez, the statutes of the Sacred Family by Salzillo, and the ´Diablesa´ by Bussy.
As you would expect in a city of Orihuela's status, it boasts many fine restaurants and hotels in the old town and the nearby beach resorts. It is just 30 minutes from Alicante and Murcia airports and is also a handy base to visit the nearby towns of Elche, Murcia, Torrevieja and Cartagena.
Let awesome Orihuela work its magic on you.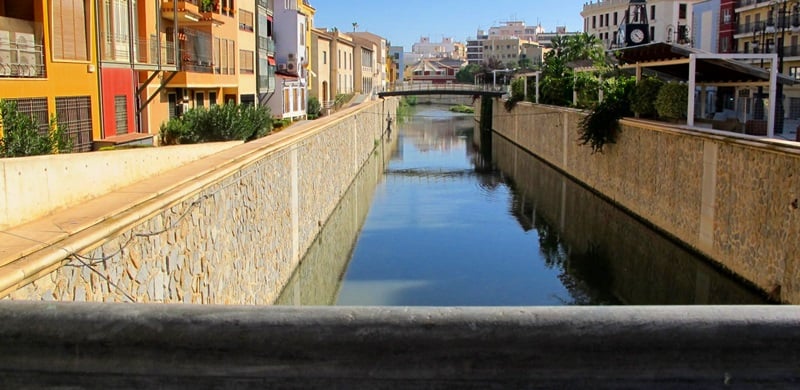 CULTURAL ATTRACTIONS
Easter Museum
Orihuela commemorates Easter in style with sombre processions throughout the week. Many of the thrones, statues and costumes used in the processions can be found in this museum. It includes works by Francisco Salzillo, an 18th century sculptor from nearby Murcia who is famous for his Christmas crib figures and Easter parade sculptures.
Diocese Museum of Sacred Art
An impressive display of religious paintings, sculptures, gold and silver work, and books. The museum houses Velazquez's impressive painting, The Temptation of St Thomas.
Moors and Christians Museum
The re-enactments of raging battles between the Moors and Christians are an important part of Orihuela's cultural calendar. This museum pays fitting tribute to the fiesta with a fine display of costumes, musical instruments, posters and photographs.
Miguel Hernandez Museum
The museum is in the former house of the Orihuela-born poet and dramatist Miguel Hernandez. It contains many of his personal belongings and photographs.
Archaeological Museum
Many artefacts tracing Orihuela's long and interesting history are on display.
CHURCHES AND MONUMENTS
Orihuela Cathedral
The Cathedral , built in the 14th and 15th century on the site of a former mosque, is in the shape of a Latin cross. You can see four distinct architectural styles from Gothic through to Baroque. The interior has some fine works of art and the Baroque organ is particularly impressive. Winding stone steps lead to the top of the tower.
Santo Domingo Church
This is one of the five national monuments to be found in Orihuela. Work started in 1553 and it was originally built as a convent and school. Work continued over several hundred years and the distinct architectural styles can be clearly seen. The church has magnificent artworks on the ceiling.
Episcopal Palace
Built in the Baroque style in the 18th century for the bishops. There are three main sections – the bishop's private chapel, rooms for the Bishop Flores Osorio and the palace.
THINGS TO DO
Shopping
Orihuela has many boutiques and family-run shops throughout the old quarters and city centre. It also has a modern indoor shopping centre, Centro Comercial Ociopia, with top shops selling international brands. It includes clothes stores, sportswear, home furnishings, supermarkets, cinema and restaurants. It is a 10 minute walk from the old town and has free parking.
Orihuela turns back the clock to the Middle Ages in February to put on one of the biggest and best medieval markets in Spain. About 300 stalls are set up in the old town and attract thousands of visitors every year. Tournaments, games and music add to the general merriment.
Sports 
Sports lovers will also find plenty to keep them occupied as Orihuela has an impressive new sports complex with tennis courts, paddle courts, a full-size football pitch, jogging track and heated swimming pool.
Local Tips
Orihuela city is compact so it is easy to walk around.


Parking is difficult in the city centre - either leave your car on the edge of the city or use public transport.
Many museums, palaces and the cathedral are close to one another. A good place to start your tour is at the cathedral on Calle Mayor de Ramon y Cajal
 In the Sacred Art museum, there are paintings by Velazquez, Nicolas de Bussy and sculptures by Francisco Salzillo from Murcia.  
Orihuela holds some of the best Holy Week parades in Spain with giant statues depicting Easter scenes being paraded in the streets. There's also a night-time silent vigil which is very dramatic.