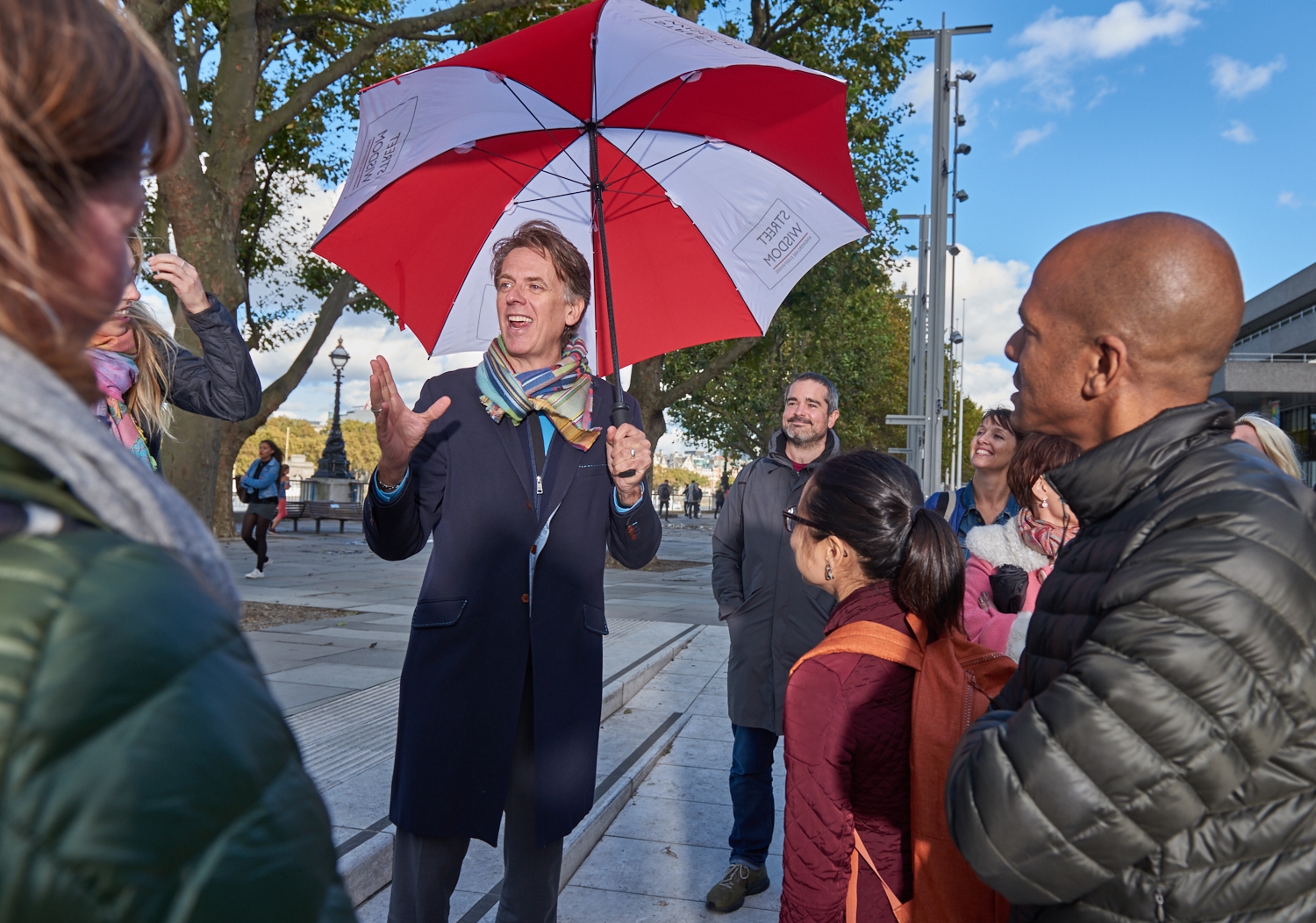 Urban Mindfulness by Street Wisdom - a new route to finding clarity in the chaos - annual #WorldWideWander Sept 20-22nd
alicante
Sat Sep 21st 2019 at 10:30 until 13:30
---
Alicante
,

Plaza Navarra Rodrigo, Plaza Navarra Rodrigo Alicante, 03007 Spain

,

Alicante

Alicante
https://www.myguidealicante.com/events/urban-mindfulness-by-street-wisdom-a-new-route-to-finding-clarity-in-the-chaos-annual-worldwidewander-sept-20-22nd
VISIT WEBSITE
Event Details
The #WorldWideWander is a yearly gathering to celebrate Street Wisdom, streetwisdom.org, a social enterprise with a mission to bring inspiration to every street on earth. Street Wisdom gets you literally out of the box. By embracing the therapeutic power of wandering: slowing down, connecting to what's around (and within) you, people feel clearer, more inspired, less isolated and less stressed.
At its heart is a free, immersive "Walkshop" – part walk/part workshop - which lets you experience the urban environment in a new way. We call it 'walking-based problem solving' – a mix of psychology, mindfulness and cognitive science.
All over the world there are free Walkshop's happening every week. But once a year we invite everyone we know (and thousands we don't yet know) to hit the streets in Street Wisdom Walkshops across the globe over a weekend #WorldWideWander. So, whether you're in London (9 events including night-time session on the Southbank), Shanghai or San Francisco, Bracknell or Brisbane you're warmly invited to join in. (There is an audio download for those who can't make it to a group event.)
If you are looking for answers or direction. In life. In work. In everything. And beyond. Then Street Wisdom is for you.