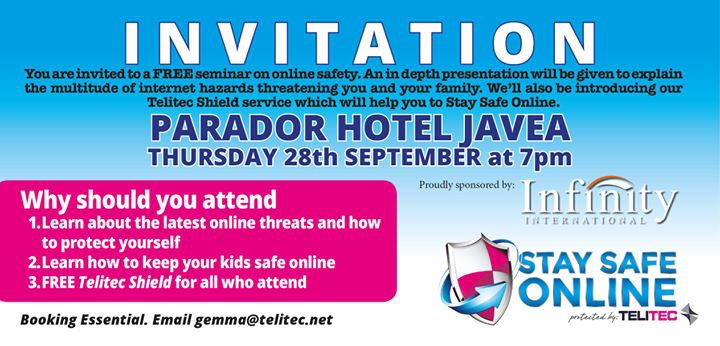 Event Details
You are invited to our FREE seminar on online safety!
We'll be talking about all the latest threats to your online security and identity - and advising you on how best to stay safe.

Attendance is FREE however booking is essential - please contact Gemma on gemma@telitec.net.

Why you should attend:

1) Learn about the latest threats and how to protect yourself and your data online
2) Learn how to keep your kids safe online
3) Every attendee will get Telitec Shield for FREE!

(Shield protects you and your kids online by filtering out spam, malware and other online threats as well as acting as a barrier to illegal or adult content.)

Don't forget to email gemma@telitec.net to reserve your place.