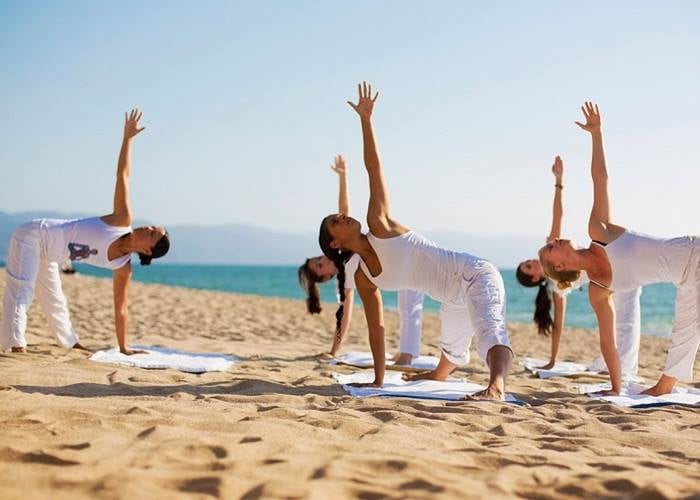 Event Details
Experience Kundalini Yoga & Gong on Carabassi Beach.

Next Sunday, April 30, we will meet to share an experience of Kundalini Yoga, games, Gong bath on Carabassi beach. (Gran Alacant). Alicante
.
You are very welcome!

We will enjoy age-old technologies for well-being, health and awakening of the conscience, caressed by the soft sea breeze, contemplating the beauty of the Mediterranean Sea.

Programming:

9:30 a.m. Kundalini Yoga with Hilde Kulprem Kaur.
• 11 am Snacks.
• 11:30 a.m. Games to develop intuition.
• 13 hs Gong bath with Harchand Singh.
• 2 pm Food.
• 15 hours Siesta.

We recommend that you eat breakfast two hours before the practice of yoga, or that you take a breakfast of fruits only. It is very important to practice on an empty stomach.

If you feel like it, bring lunch, food, bathing suit and towel.

Contribution: 5 euros

For more information you can call 629888939 (Hilde) or 656288038 (Harchand)

Thank you very much.

Experiencia de Kundalini Yoga & Gong en la Playa Carabassi.

El próximo domingo 30 de abril, nos reuniremos para compartir una experiencia de Kundalini Yoga, juegos, baño de Gong en la playa del Carabassi. (Gran Alacant). Alicante
.
¡Eres muy bienvenida/o!

Disfrutaremos de tecnologías milenarias para el bienestar, salud y el despertar de la conciencia, acariciados por la suave brisa marina, contemplando la belleza del Mar Mediterráneo.

Programación:

• 9:30 hs. Kundalini Yoga con Hilde Kulprem Kaur.
• 11 hs Almuerzo.
• 11:30 hs Juegos para desarrollar la intuición.
• 13 hs Baño de Gong con Harchand Singh.
• 14 hs Comida.
• 15 hs Siesta.

Te recomendamos que desayunes dos horas antes de la práctica del yoga, o que tomes un desayuno solamente de frutas. Es muy importante hacer la práctica con el estomago vacio.

Si te apetece, trae almuerzo, comida, bañador y toalla.

Aportación: 5 euros

Si deseas mas información puedes llamar al 629888939 (Hilde) o al 656288038 (Harchand)

Muchas gracias.