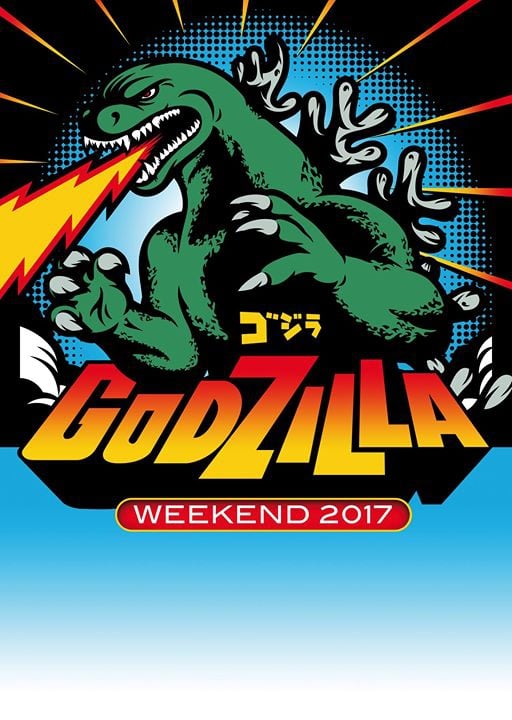 Event Details
At the helm of this extravaganza paying homage to giants of the big screen in Alicante will be Godzilla himself. These fabulous creatures continue to be big box office successes as shown by the movie Kong: Skull Island and the forthcoming Godzilla: King of the Monsters.

This makes, the annual Godzilla Weekend event a must-see for movie fans and lovers of these colossal beasts. It will feature paleontologist Jose Luis Sanz, a live recording of the podcast Monster Things, and a showing of the classic Godzilla vs. Hedorah.

What better excuse do you need to visit Alicante then for the Godzilla Weekend.

The Godzilla Weekend in Alicante activities include:

Saturday, July 15

- 18:30: CONFERENCE: GODZILLA AND THE DINOSAUR-DRAGON MODEL
AUTHOR: JOSÉ LUIS SANZ
Location: Fnac Bulevar (Avda la Estación)

For the fourth Godzilla Weekend in Alicante, paleontologist José Luis Sanz will give a lecture on the part dinosaurs have played in some of the most important productions of fantastic cinema.

Sunday, July 16

- 12:00 Live podcast recording Monster Stuff: SPECIAL LIVE ACTION
Location: Fnac Bulevar (Avda la Estación)

The podcast dedicated to the giant monster of the cinema will be recorded live-

- 19:30 Tribute Yoshimitsu Banno - Godzilla vs. Hedorah
Location: Freaks Arts Bar (Calle Alona)

On May 7, Yoshimitsu Banno, director of Godzilla vs. Hedorah died. Featuring the toxic bubble, it was, one of the most controversial films in the saga highlighting environmental awareness and the danger of exorbitant pollution. During the Godzilla Weekend they will pay tribute to this film, with a preview including a short presentation highlighting the key elements of this production, and how its director was a key to the resurgence of the cinema of monsters we can see today.