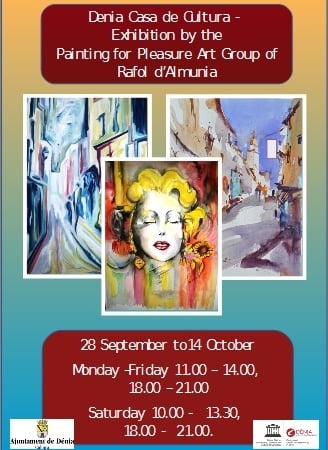 Event Details
Exhibition by the Painting for Pleasure Art Group of Rafol d'Almunia is taking place at the Casa de Cultura in Denia from September 28 to October 14. Monday-Friday 11.00 to 14.00 and 18.00 to 21.00, Saturday 10.00 to 13.30 and 18.00 to 21.00

There is a huge variety of exciting new artworks for you to browse, in many painting media and showing different subjects.

You are also welcome to the Preview Party on the first night, Thursday 28th September, from 6 to 9pm. There will be light refreshments for you and a stall with cards, prints and calendars for sale.